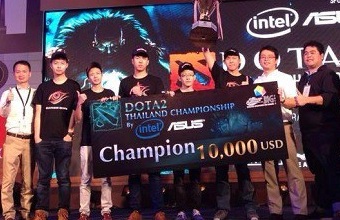 The Thailand DOTA 2 championship has concluded today, with
Team Malaysia taking home gold, defeating
Mineski 2-0 to claim the 10,000 dollar prize. Team Malaysia proved dominate throughout the tournament, defeating
First Departure to come into the Grand final with a one game advantage.
It was Team Malaysia's tanky cores that gave Mineski trouble, ultimately being unable to crack through the notorious Malaysia tri-core. However the result was somewhat expected, with Malaysia coming into the game with a 1 game advantage, Mineski always had an uphill struggle ahead of them.

Team Malaysia's win is good news for team Captain Mushi, who stated in an interview with 2p earlier this month that the team would seek results before a sponsor. The victory also breaks a small slump for the Malaysian roster as they appear to have finally adjusted to the 6.82 meta-game. If they keep up their dominating form a sponsor may be on the horizon for the newly formed squad in the wake of their departure from Titan last month.

The tournament itself was a grand affair, with impressive cosplay being showcased by the fans. Rubick seemed to be the crowd favourite, appearing in a number of images with a stunning full width face mask, but not to be outdone Doom was seen sporting a hard cast armour set with long horns.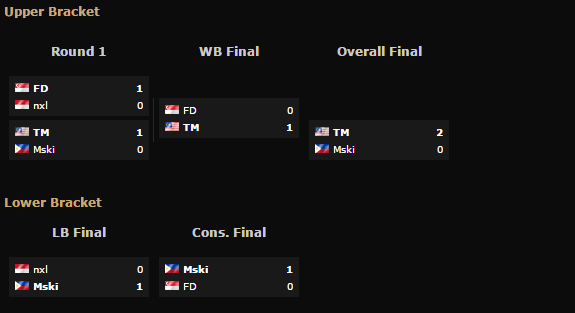 Source: joindota.com