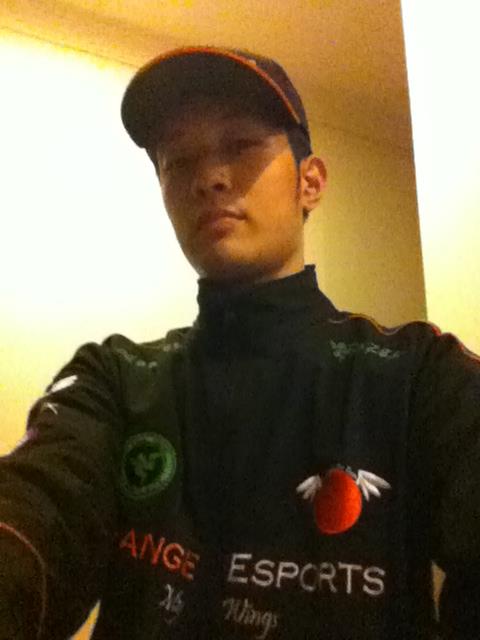 We are starting interview series to let people know more about the esports scene in South East Asia.
We decided to begin with Billy "RollsRoyce" Chin. He's a controversial guy and famous for his active position. Some people may think he is loud and do sometimes offensive posts related to esports scene, but community really need such activists. He helps to promote esports, asking uncomfortable questions and challenging pro-players.
Billy, let's start from the beggining. What was your first competitve game?
It was the Warcraft DotA version that was created using Blizzard engine like since 2005 years ago.
Do you remember your first tournament?
The very first official tournament I joined was SMM DotA 2008 which I got up a young guy's team whereas I'm the eldest and luck wasn't on our side the first time experience. It grow fond of how to improve myself into a better player ever since then.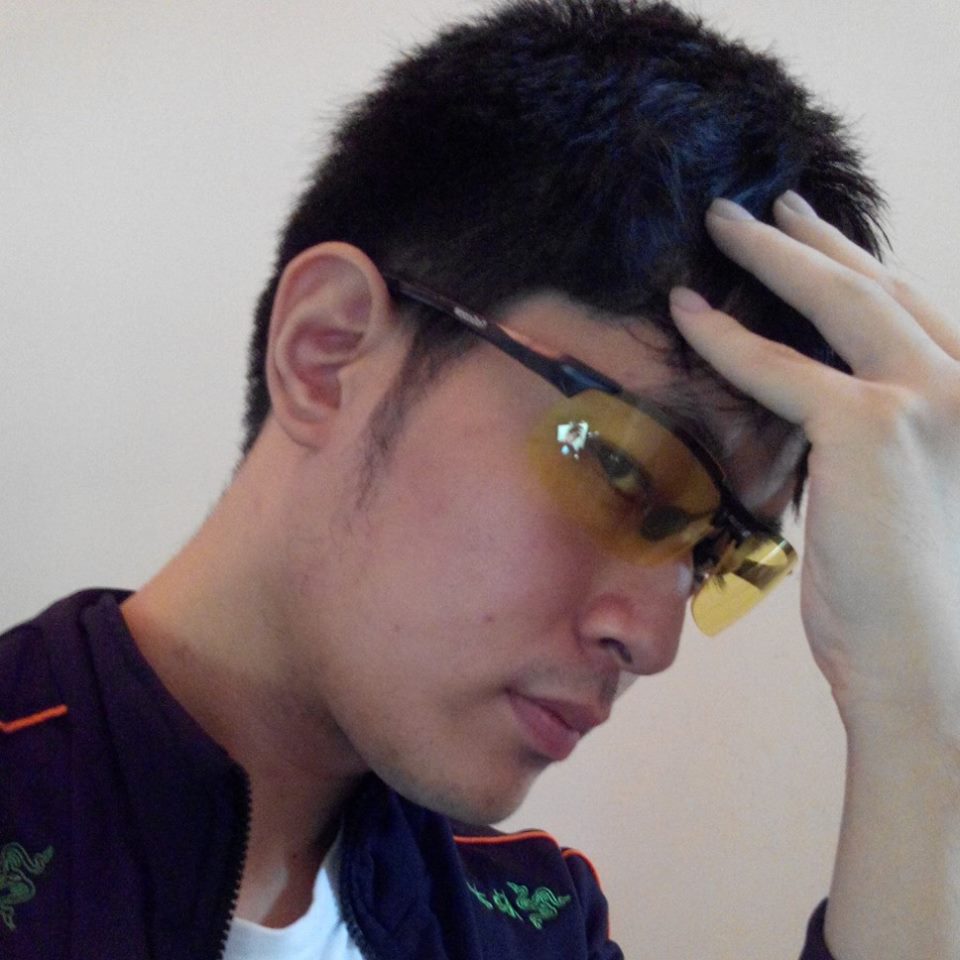 Why do you switch games so often? I saw you tried lots of titles.
I am actually a diversified gamer because in East Malaysia, if you focus on merely one, you would not have gotten lots of achievements because the prizepool and vouchers included are not much compared the West Malaysia scene which is more developed regardless the E-Sports dilemma. I love to focus on FPS , Strategy and Racing games though.
What are your best achievements?
Counting up to 2015, my achievement starts when obtaining the Swinburne DotA Championship 2011 champion title in the varsity amateur level. Up until then, I am a Top 4 NVIDIA Geforce Hearthstone SEA Playoff in the recent year which I think is good as I'm the only Malaysian to reach that far despite certain website problems that occurred in the early stage due to the lack of proper admin management.
If you talk about Dota 2, I'm reluctant that my team got 2nd place out of 64 teams in a recent amateur tournament made in CityOne. We're supposingly able to get champion as well but it's a nice try for a new amateur team I guess. If you count on my little achievements, I have a lot indeed. The other thing though is that I didn't get to compete in any local Counter-Strike events before but that's fine with me.
You are old-school player, what's the main difference between nowdays tournaments and tournaments we had ten years ago?
Indeed. I started a bit late though in the years of DotA despite being the old-school player.
The tournaments in the past for DotA regularly used normal white paper to draft heroes picks and bans whereas nowadays we're using the in-game phase to do the entire thing. It's the technology that brings us forward to what we have for now. Nothing is different except the "funny" scandals we often heard of in the global tournament scene.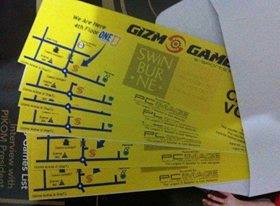 I still think organizers who are greed for fast money will eventually received their own downfall. Do it for passion, not just for the loots! Please.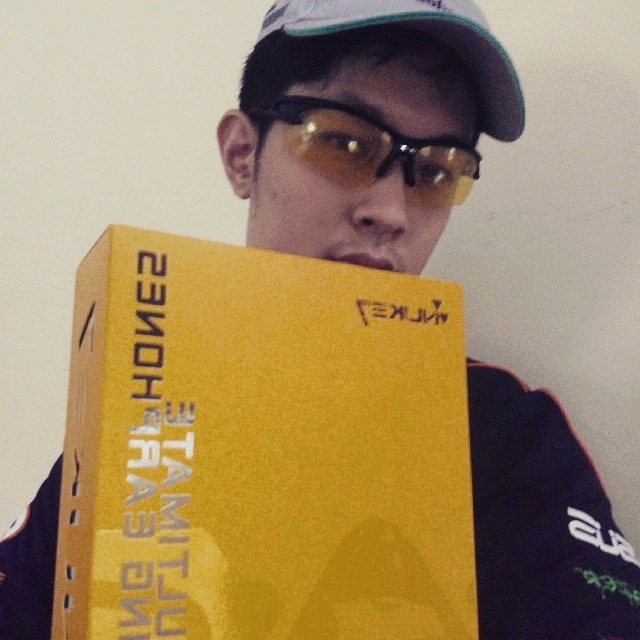 With Nuke 7, Click-Storm Armaggeddon Hearthstone League
What do you think about tournaments in South East Asia? Do we need more LAN casual tournaments to let people meet in real life more often?
The tournaments in South East Asia are fine but still can be improved. I think that more amateur tournaments and open category ones are important for our scene to improve. And some hyped 1v1 Dota 2 tournament seems to happen lately which I personally think is fun and challenging for socializing if you mean it that way.
You are still in esports. You playing some tournaments and show good results. And you have to work also. What is motivating you today?
Basically, Hearthstone title. I think based on where I reside at, my achievements are pretty sustainable but still can improve further. I tried to focus and maintain on Dota 2 but I don't find enough time for that for now like usual. You need to spend like thousands of hours per month in order to accelerate your skills and mindset thinking in MOBA but that's different with card games as you just focus on yourself. Solo mind-games that is.
How much time do you spend watching streams compared to playing? Like, 50/50, and why?
I do watch streams for Dota 2, League of Legends, Heroes of The Storms and even Counter-Strike: Global Offensive!
Why? Because I love them all.
I just want to see which game fits my taste and mood by the time I really want to compete if I had the chance again. Some of the professional gamers are able to survive by streaming their games while others do it for the sake of fun and entertainment. Nope. I prefer watching important matchups only rather than spending time on boring ones! So maybe two hours would do per a hot game title.
Tell us about your PC and internet. What do you use, what can recommend and why?

I am using a DIY computer with an applied TM UniFi 20MBPS internet speed. I recommend using Razer , SteelSeries or AVF products depending on the budget you have.
How do you see yourself in esports? Are you a bright community star, streamer or a player?

Fat chances. I don't think there's a big growth in East Malaysia yet. But I believed for whatever I contributed, there maybe light in the competitive scene itself. Just keep doing what you love.
Please mention guys in esports who inspire you
Inspired me? I think a few from different competitive games. One of them would be Mushi (Dota 2) , Reynad (Hearthstone) , pOa (Vainglory) , Grubby (Starcraft 2) and Eloise (Hearthstone) and I guess there's a few more to be noted with.
What game do you think is the best today. Why it's better than competitors?|
Dota 2. Because the population is very strong in South East Asia. And of course, the prizepool that matters a lot.
Which genres do you like? RTS, MOBA or FPS?

Three of them category. I love to rekt people in different games. It feels my presence is everywhere!
Which game do you wait? What do you think about Overwatch?

Overwatch , Call of Duty : Black Ops III , Starcraft 2 : Legacy of the Void. I would love to try out Overwatch because it seems like a future competitive FPS game title that reminds me of Team Fortress 2 but better. Again, it's a Blizzard game. I have high expectations for their game title and the game itself looks pretty unique with lots of cool characters with different traits and abilities of their own!
And one last question. What does your girlfriend think about computer games? Does she support you?
She supports me as long I don't chat with any other pretty girls. :lol: I guess that's it.

-:+:- MY.RollsRoyce's Profile -:+:-

Favourite Games : Call Of Duty 4 , DotA , Counter Strike 1.6
Favourite Foods : Pizza , Chicken Rice , Beef Lasagna , Fish Burger
Favourite Anime : Bleach , Naruto Shippuuden , D-Gray Man , Fairy Tail
Favourite Movie : IP Man , 300 Spartan



-:+:- MY.RollsRoyce's Gaming Achievements -:+:-


-:+:- DotA -:+:-
Team : DJAN , MaDNet Outlawz , Xclusive , KMG
Nickname : Royce
Position : Semi Carry , Support
Role : Manager , Stand-in , Player

5th/6th - Garena Solo King 1v1 (2008)
8th - Cozee II DotA Tournament (2009)
2nd - Gizmo DotA Fever Week (2009)
1st - Mars DotA Tournament (2010) - RM500
1st - INTI DotA Tournament (2010) - RM120
1st - MadNet DotA Tournament (2010) - RM500
2nd - MadNet DotA 1v1 (2010)
1st - Gizmo DotA Challenge (2010) - RM500
2nd - Swinburne DotA Championship (2010) - RM200
2nd - SMMDotA Sabah Qualifiers (2010) - RM1000
8th - KYAN!ME DotA Competition (2011)
3rd/4th - MSI DotA Sarawak Qualifiers (2011)
1st - Swinburne DotA Championship (2011) - RM500
3rd - Swinburne Mini DotA Tournament (2012) - RM100
1st - Swinburne Mini DotA Tournament (2013) - RM50
1st - Alienware Arena Dota 2 1v1 Challenge (2013) - Steelseries KANA Limited Edition
2nd - Dota 2 Amateur @ #LiveGAMES Social Media Festival (2015) - RM500


-:+:- Hearthstone -:+:-
Nickname : Royce
2nd - Tavern Brawl EU Open #3
4th - Click Storm's Hearthstone SEA Hall of Fame
4th - NVIDIA Geforce Hearthstone SEA Pro / Am
8th - FlipSid3 Tactics Conquest Series #2



-:+:- Tekken -:+:-
Nickname : RollsRoyce
Character : Hwoarang

1st - Tekken Tag Tournament (2001)
5th - Swinburne Tekken 6 BR Tournament (2010)


-:+:- Street Fighter 4 -:+:-
Nickname : RollsRoyce
Character : Ryu

3rd - KYAN!ME Street Fighter IV (2010)
3rd - Intel Enthusiast Gaming Roadshow (2012)
4th - Sony PS3 Street Fighter X Tekken Competition (2012)


-:+:- Dance Dance Revolution -:+:-
Nickname : RollsRoyce

3rd - KYAN!ME DDR (2010)


-:+:- Stepmania -:+:-
Nickname : RollsRoyce

2nd - Swinburne Stepmania (2007)