Following their dominating performance throughout the playoffs, LGD-Gaming takes home the i-League Season 2 title after convincingly taking down HGT 3-0 in the grand finals.
The i-League LAN finals have come to an end today as LGD-Gaming make quick work of HyperGloryTeam in the grand finals. A clean 3-0 victory secures the Chinese their second LAN title in a month's time, following their success at G-League.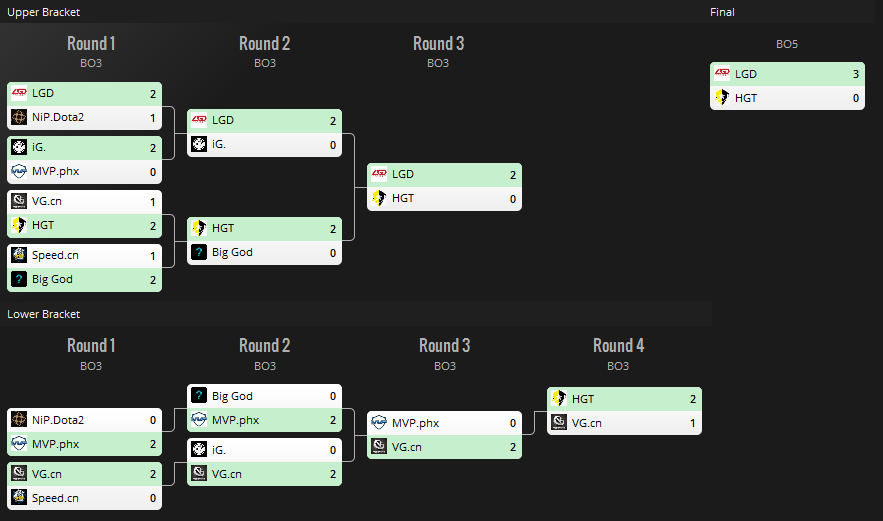 LGD dominated the first two games with strong coordination and strategic movement, forcing out fairly early gg calls from their opponents. In game 3, HGT looked to take a game for themselves but after a long pause it was LGD that struck once again.
With this victory, LGD secures themselves the 5th position in the GosuRankings, having won 10 matches out of the last 12 encounters, and takes home 50% of the prizepool.
HyperGloryTeam was impressive regardless throughout the entire tournament, eliminating Vici Gaming after beating them twice.
Source: gosugamers.net