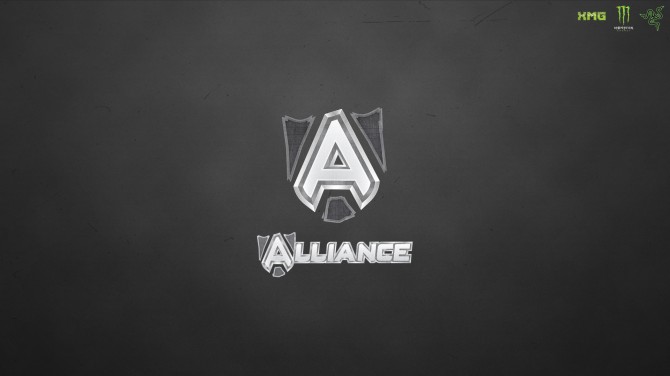 Swedish powerhouse Alliance has forfeited yesterday's D2L match against Team Tinker as the team is likely to undergo roster changes. Which exact changes the team plans on making is unclear, but a new midlaner seems imminent.
Yesterday evening, Alliance was scheduled to take on Team Tinker in the D2L but has forfeited that match as their team is likely to undergo roster changes. Alliance was already forced to play with two stand-ins in yesterday's XMG Captain's Draft tournament, which was only allowed as midlaner Rasmus 'Chessie' Blomdin is currently injrued and stand-in Kai 'H4nn1' Hanbückers was ruled a temporary member.
As for the D2L match, it seems as if Alliance wants to focus more on rebuilding the team, as Joachim 'Akke' Akterhall mentioned on twitter. While Akke did not specify it in his tweet, it seems likely that roster changes will be imminent as the team is still officially two men down.

The Ti3 champion has not officially signed two new players after the departure of Gustav 's4' Magnusson and Jerry 'EGM' Lundkvist. The team has been playing with former LGD.int and Mousesports player Rasmus 'MiSeRy' Filipsen and Chessie, but a back injury set the Swede back and forced Alliance to play with two stand-ins on LAN. Both H4nn1 and Joel 'Apemother' Larsson didn't seem to work out for the team, although H4nn1 has now returned as a stand.in, following the demise of the Fnatic squad.
Alliance's official current roster:
Jonathan 'Loda' Berg

Joachim 'Akke' Akterhall

Henrik 'AdmiralBulldog' Ahnberg
Update: Alliance will not be forfeiting their upcoming D2L matches they will simply be postponed so Alliance can continue to compete in the tournament.
Source: gosugamers.net