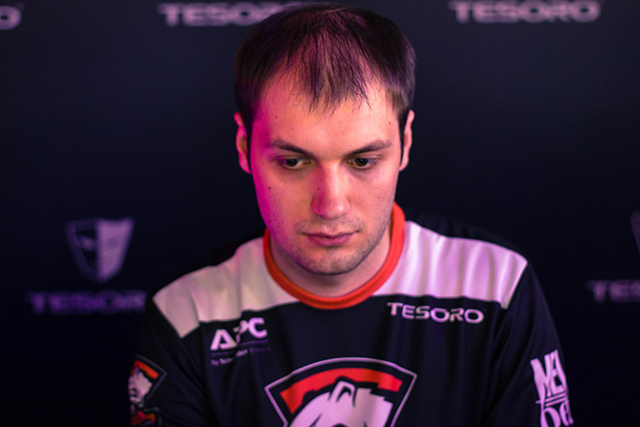 he former player and coach of Na'Vi and recent member of VP.Polar, Artur 'Goblak' Kostenko, may be rejoining the Ukrainian club. While no announcement has been made by Na'Vi, the departure of Goblak from Virtus.pro is official.
The recent sloppy performance by the Ukrainian veterans Natus Vincere has been raising questions and rumors regarding a potential roster change. The current lineup was finalized back in August 2014, a few days after the conclusion of The International 4. Since then, they have taken part in many major competitions, but have only achieved mediocre placements. Today, while the team's main roster is still in Bucharest for the finals of D2CL #4, an announcement was made by Virtus.pro that Artur 'Goblak' Kostenko has left their VP.Polar squad to join Natus Vincere.
Goblak and Natus Vincere go way back. as he was a member of the 2010 DotA squad along with XBOCT,Mag, Deff- and Axypa. He recently served as Na'Vi 's coach in The International 4, helping the team reach the main stage of the tournament and the $500,000+ prize. He was also considered one of the most probable replacements for Puppey during the post-TI4 reshuffle period. In the end, it seems that the rumors will be confirmed once again when he officially joins the team.
While Goblak's departure from VP.Polar has been made official by Virtus.Pro, the Ukrainians have yet to confirm the transfer. However, an announcement is expected to take place either in the weekend or early next week, when the five players return from Romania. Most discussions want Goblak to be replacing Artem 'fng' Barshak, the second support of the current Na'Vi roster.
Source : Virtus.pro