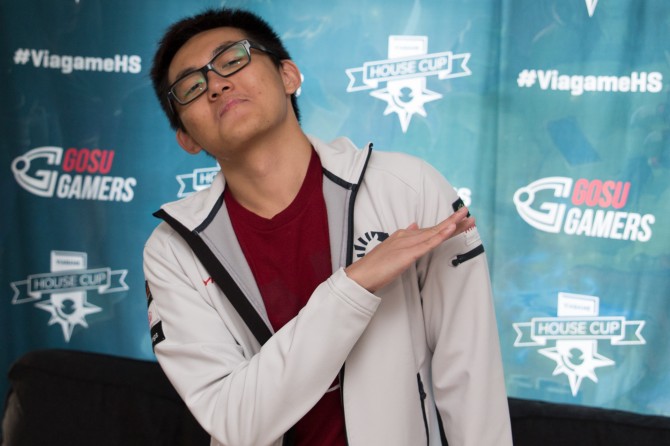 Jason ''Amaz'' Chan has left the horseheads, the official post on LiquidHearth states. The Hong Kong player has expressed desire to start a team on his own and parts with Liquid after less than half a year with the team.
Amaz joined Liquid in June and has represented the horsehead insignia at several major events, including IEM Shenzhen, Millenium House Cup (finishing first in both), DreamHack Summer and Viagame House Cup (silver medals) and more. For the longest time, Chan was a top two GosuRanked player - setting a rivalrly with MYM's RDU - and still holds the crown in the Asian region.
Just minutes ago, both Liquid`Nazgul and Amaz announced the end of the contract between the parties. The player will now try and start a venture of his own, having expressed a desire to form his own team. There are no indications as yet as to who will be in this new team, but when asked on his stream if Forsen would be a member of the new team Amaz responded: "Hmm, no comment for now."
"
From today, Amaz is no longer member of Team Liquid. This comes a little sooner than expected, as his contract was to run a while longer. When we sat down together to talk about the future, Amaz let us know that he wants to try to form his own team. As a fellow team owner, this is an ambition I can understand and respect. I've gotten to know Jason as a professional who knows what he wants and how to get there. If he has his eyes set on making this work, I expect him to do just fine for himself.
"
Since this leaves Liquid with just one official member in Savjz, the team will have to make some new additions for the upcoming NEL Fall season. Now dubbed "Liquid and Friends", the team will feature Savjz,Monk, Neirea and MYM's ThijsNL.
Source: gosugamers.net