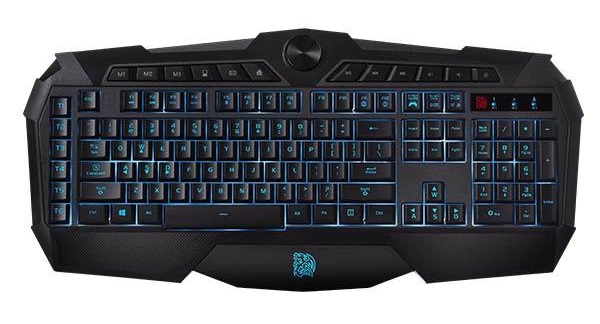 Tt eSports unleashes Challenger Prime membrane gaming keyboard. Device will launch first with NewEgg.com for Pre-Order with a MSRP of $30.
The Challenger Prime features a special LED backlighting system with blue, red, and purple backligting colors. The lighting is then further fine tuneable for brightness, via the dial found in the top center of the keyboard.
The keyboard comes with 6 dedicated macro keys, which amounts to 18 programmable macros when paired up with the 3 storable profiles. Switch between profiles with the dedicated M1, M2, and M3 keys.
Source: ttesports