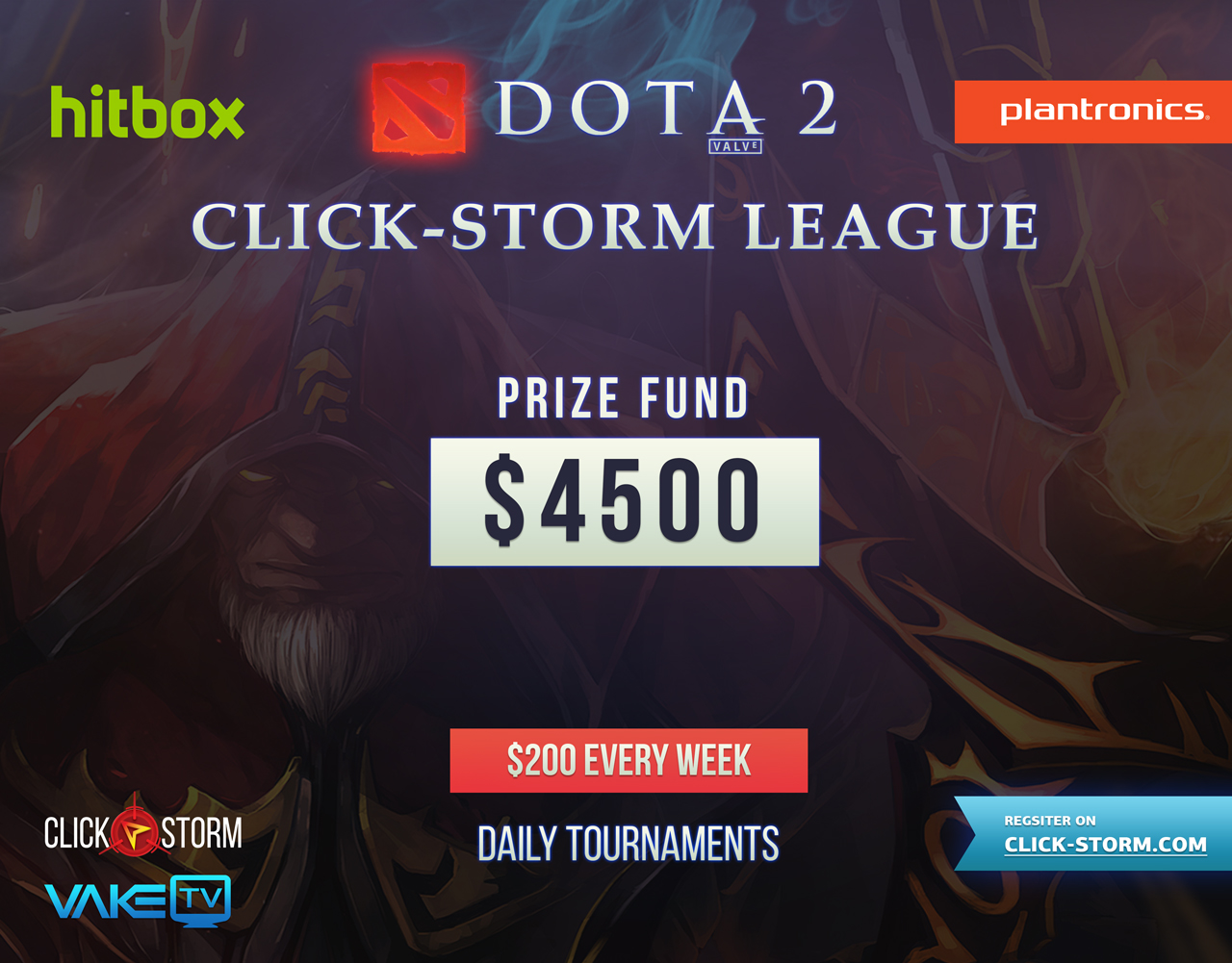 Tournament bracket: https://click-storm.ru/en/tournament/1740/.
Click-Storm DOTA 2 League is a league for those who want to play with friends, get positive emotions and become more experienced. Main partners of the league are hitbox.tv, Plantronics and VakeTV.
Casual 1x1 and 5x5 tournaments are being held everyday. Total prize fund is now more than $4500: $3300 for play-offs and $1200 for casual and qualification tournaments.
So, it's time for play-offs! Each match will be streamed and appear in DOTA 2 TV. Don't miss those exciting games!
Final Groups:
21, Sunday, 15:00 CET, Groups 1-2.
22, Monday, 19:00 CET, Groups 3-4.
All games bo1, 2 teams from each groups proceed to the final Single Elimination bracket.
Tournament bracket: https://click-storm.ru/en/tournament/1769/.
Final Single Elimination, top 16:
23rd February, RO16
Samurai Champloo vs ESB, 16:00 CET
YeS vs Siberian Valenki, 19:00 CET
Abraxas vs Scaryfacez, 22:00 CET
24th February, RO16
EPG vs Enso, 16:00 CET
Prodota vs Nolifer5, 19:00 CET
Pries vs TimeLimitDraft, 22:00 CET
29th February, RO16
Alternate vs R3B3LL10N 19:00 CET
Oogway vs COOKISS, 22:00 CET
1st March, RO8
Enso vs TeamBadEnglish, 17:00 CET
Scaryfacez vs Siberian Valenki, 20:00 CET
7th March, RO8
Alternate vs ESB, 19:00 CET
COOKIS vs Nolife5, 22:00 CET
13th March, RO4
Enso vs Scaryfacez, 17:00 CET
Alternate vs Nolife5, 20:00 CET
16 March, 3rd place
Scaryfacez vs Team Alternate, 20:00 CET
18 March, finals
Enso vs Nolife5, 17:00 CET
8 invited teams play versus 8 qualified teams. Games will last until 10th of March not to overlap with Major.
Tournament bracket: https://click-storm.ru/en/tournament/1740/.
Click-Storm League Format:
5 weeks of daily tournaments
6 week: $3300 Pro finals. 8 invited teams vs 8 qualified teams
6 tournaments weekly
Elite 1x1 tournament
Three semi-pro teams get qualified each Saturday on $200 tournament. On 22nd of February 16 selected teams will play Round Robin in 4 groups. 2 best teams from each group will face 8 invited teams in Single Elimination bo3 bracket.
Play-offs will happen from 23rd of February.
List of invited teams:
EPG
Pries
Abraxas
YeS
Alternate
Samurai Champloo
Oogway
Prodota
Prize fund:
Workdays: fast daily tournaments, Single Elimination. You can win coins and exp.
Saturday: open tournament for $200 and three slots for the finals.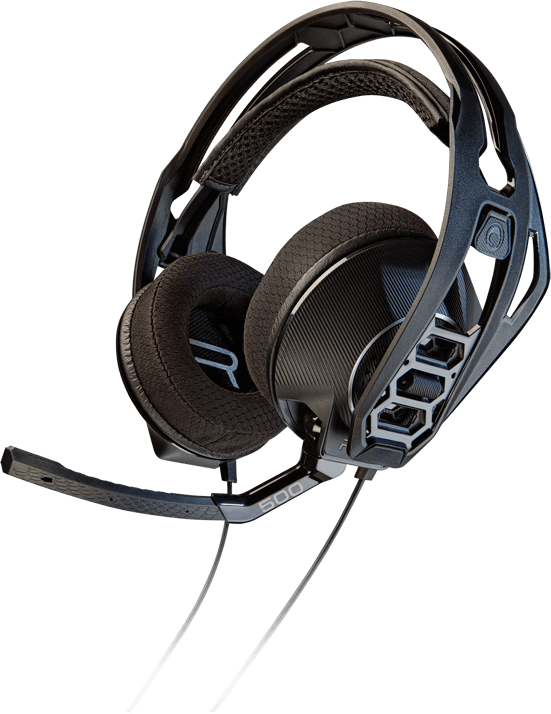 Focus wins - Plantronics RIG 500
The durable yet lightweight frame lets you configure components for endurance or focus.
The included isolating earcups immerse you in the game, blocking out distracting background noise. Optional vented earcups (sold as an accessory) change the acoustic profile and deliver maximum breathability, reducing fatigue for long sessions.
Bonus prizes
You can exchange gold coins for the following prizes
Key rules:
You can change two players at anytime
In a single tournament people can go from one team to another
Team that won slot to the final bracket can change up to two players
Need a team?
Lots of cool players here: "Find team". Works really fast!