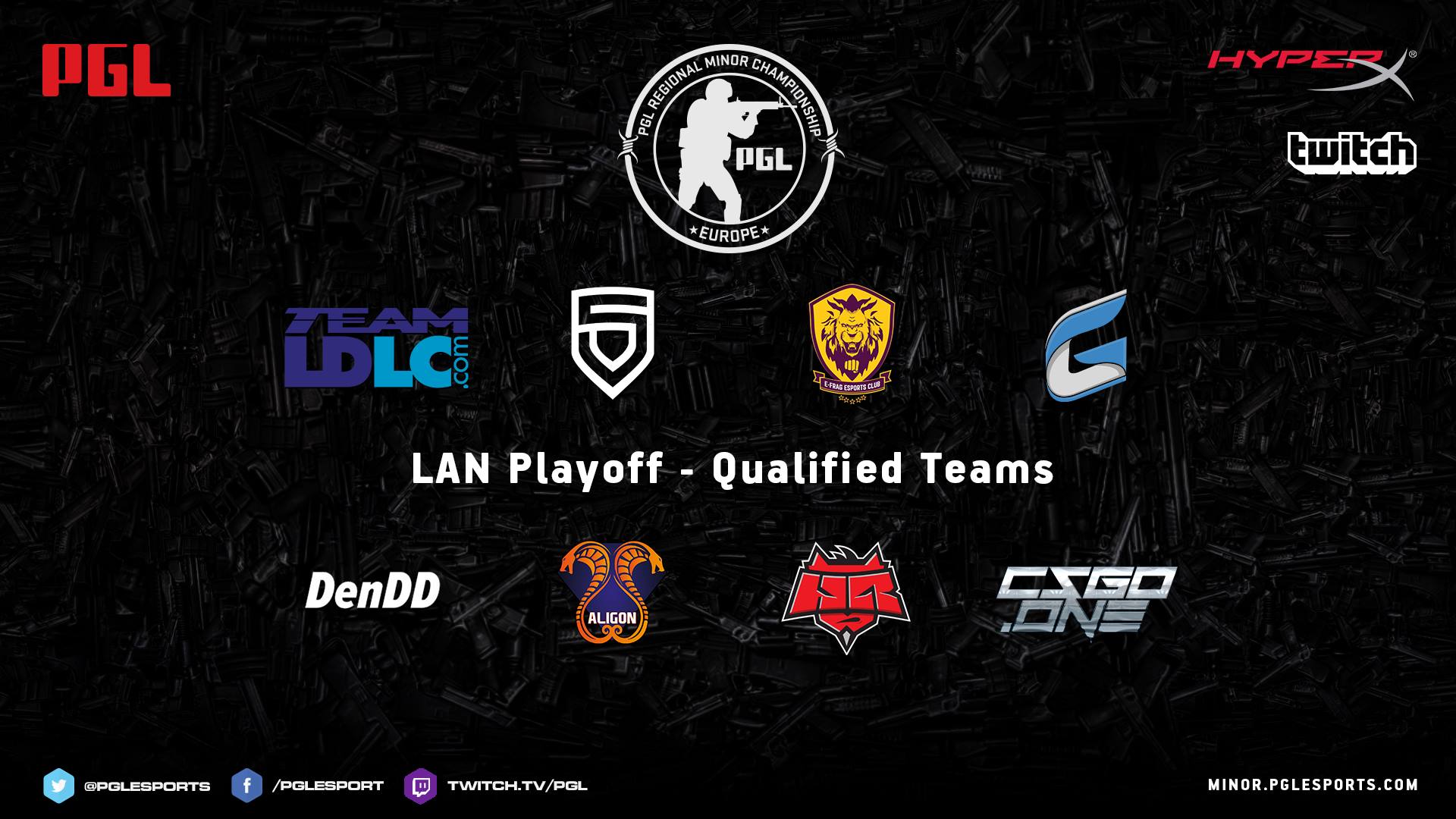 With the four qualifiers over, PGL is getting ready to welcome 40 talented CS:GO players from all over Europe to the PGL Regional Minor Championship, taking place between January 29 and 31.
The LAN event will be hosted in PGL's brand new studios in Bucharest, Romania, and will feature a double-elimination group-stage followed by a single-elimination bracket.
Hundreds of teams registered in the qualifiers, but only eight of them managed to conquer their opponents. Now, they will have to face their toughest competition yet, but the rewards will be worth the effort: a $50,000 prize pool and a guaranteed spot in the offline qualifier for the MLG Columbus CS:GO Major.
The teams:
AliGon
Blojexpressen
CringeGods
CSGO.ONE
E-frag
HellRaisers
LDLC White
PENTA Sports


European CS:GO squads looking to prove themselves will get the perfect opportunity in January 2016 by competing in the PGL Regional Minor Championship: Europe.
Eight European teams that didn't make it to the Major in DreamHack Cluj-Napoca 2015 will battle it out for a prize-pool of $50,000 live from the brand new PGL studios in Bucharest on January 29-31, 2016.
Prize pool breakdown:

1st Place : $30,000

2nd Place: $15,000

3rd and 4th Place: $2,500

Total: $50,000