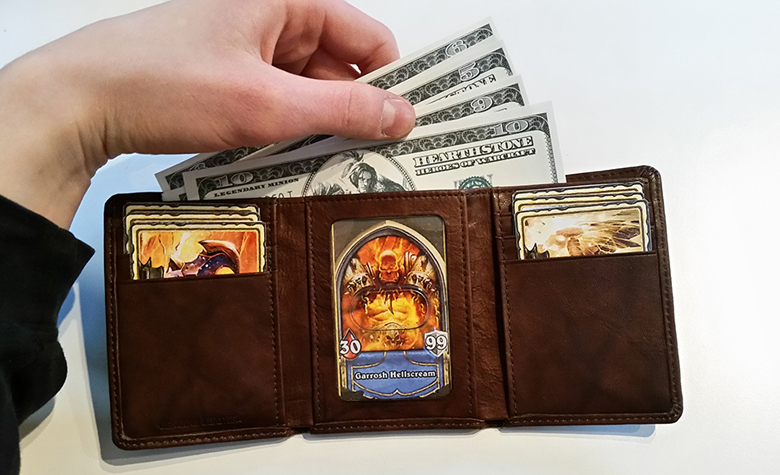 Hearthstone players should be familiar with the control warrior deck, also nicknamed "wallet warrior" because this deck requires a lot of rare and expensive cards. Recently redditor "cube_man99" made a customed true "warrior wallet" for his friend and I should say this is a simple but awesome gift!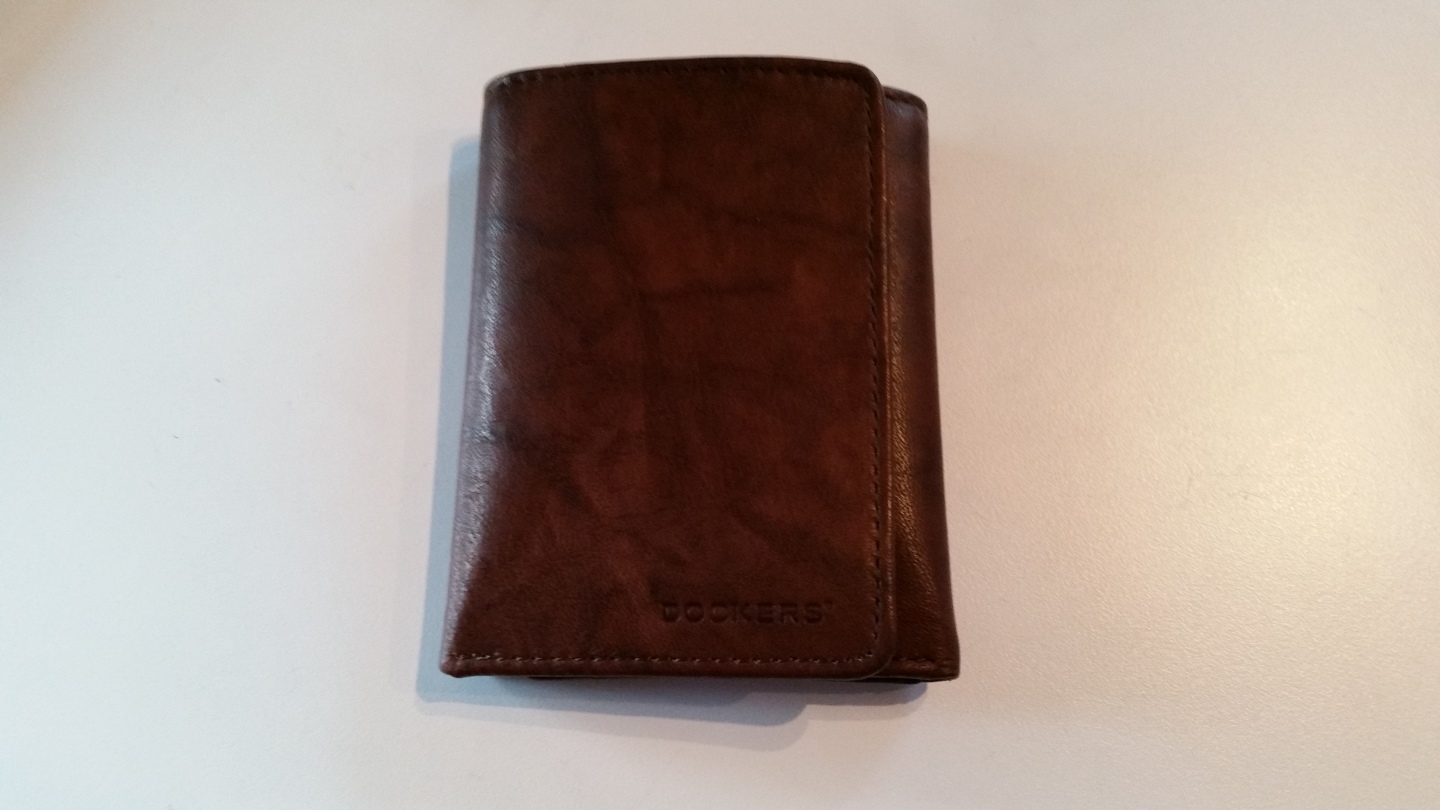 Opening the wallet, there's a golden Garrosh portrait with 30 HP and 99 armor plus six warrior spells/weapons in the card slots.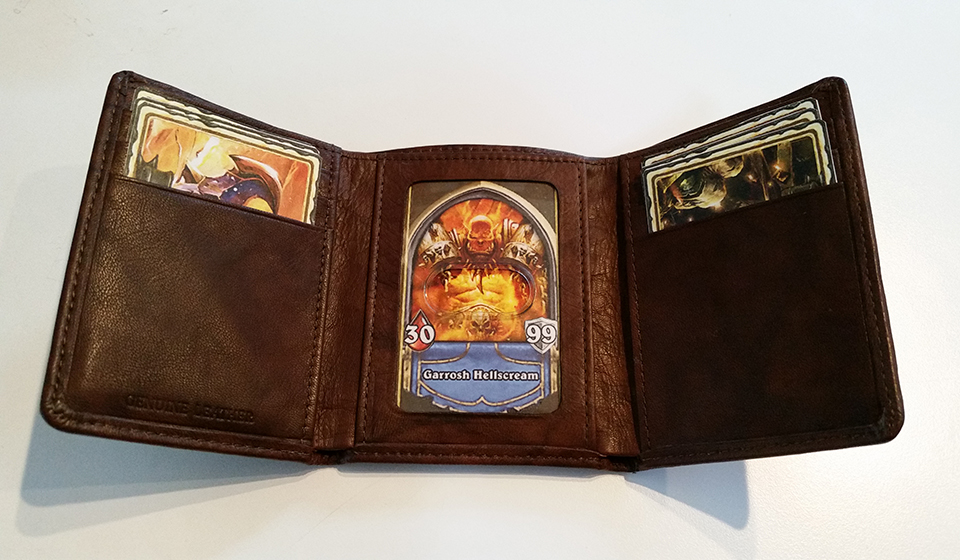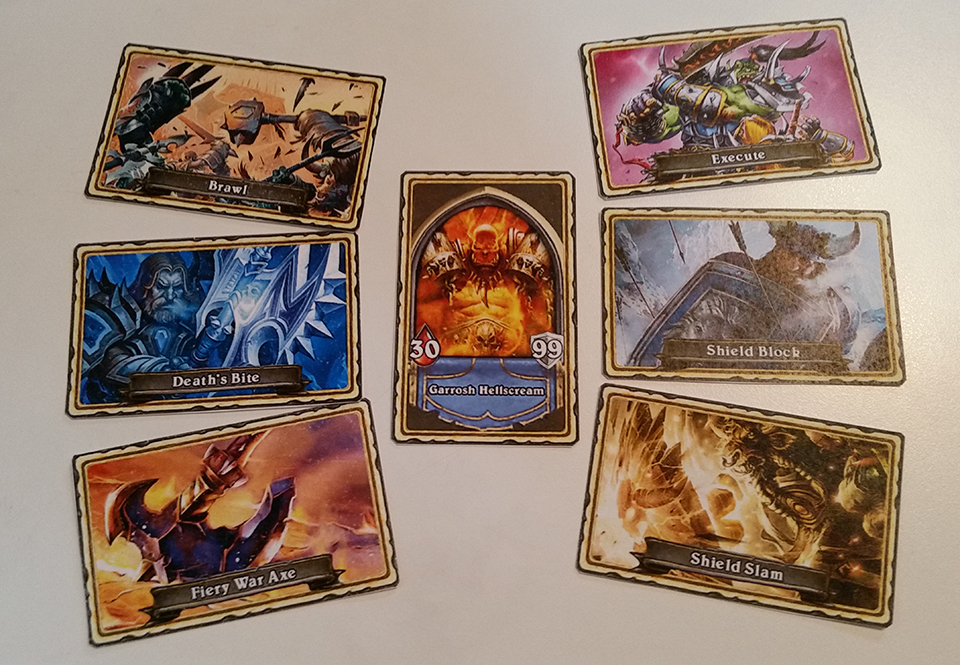 Instead of real money, the "dollars" inside the wallet is actually Hearthstone mana bills. You can see many legendary minions that we've seen in the control warrior deck and the value of the dollar is depends on the mana cost.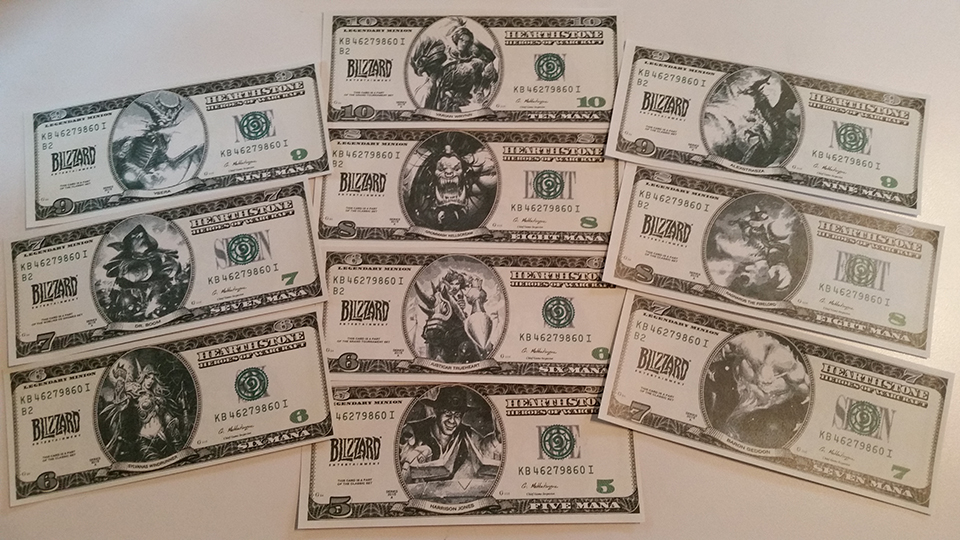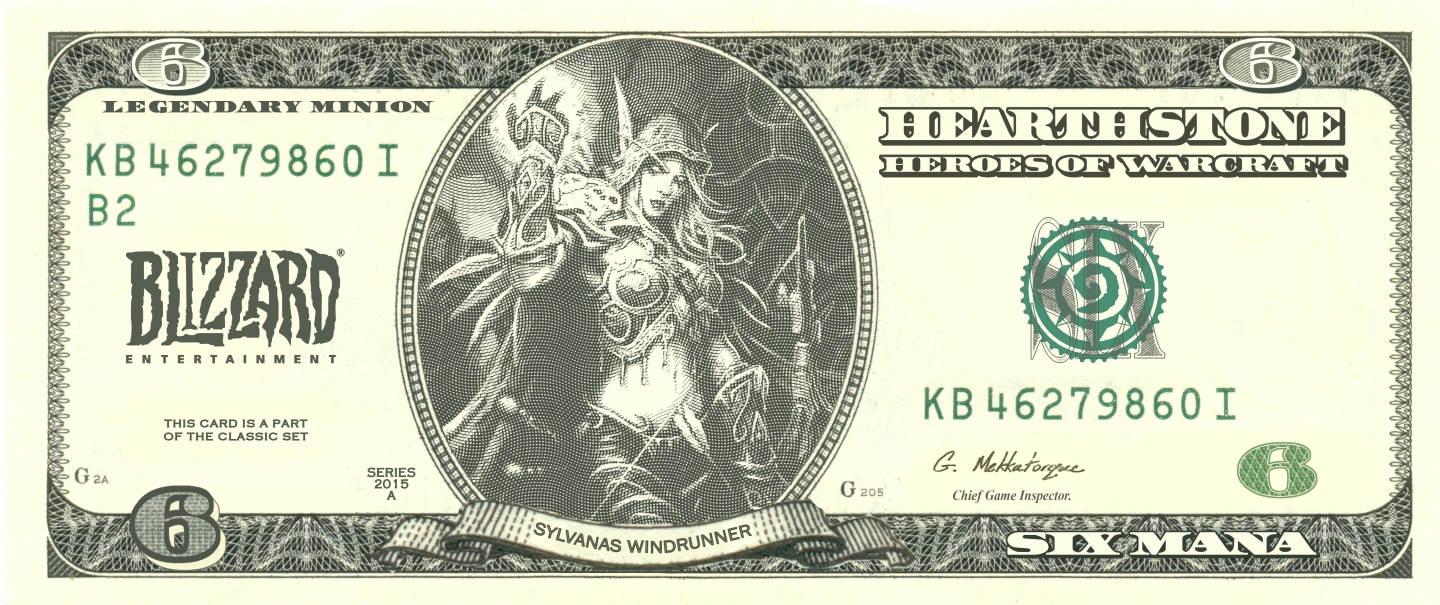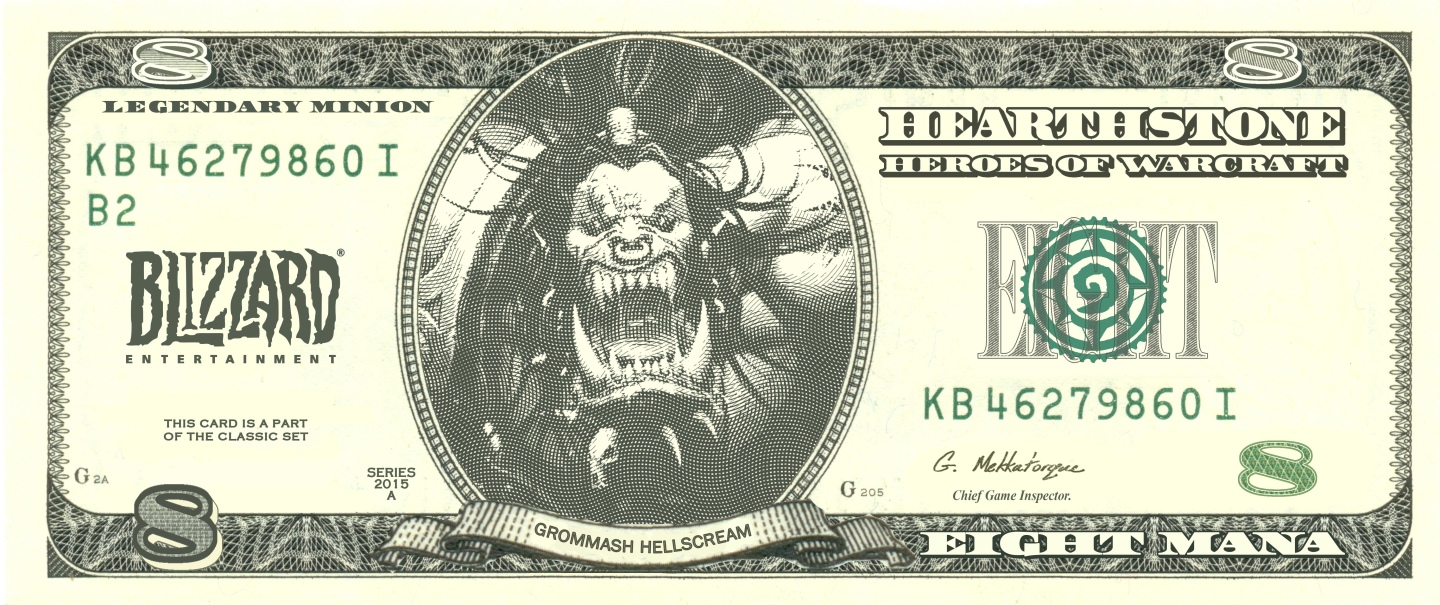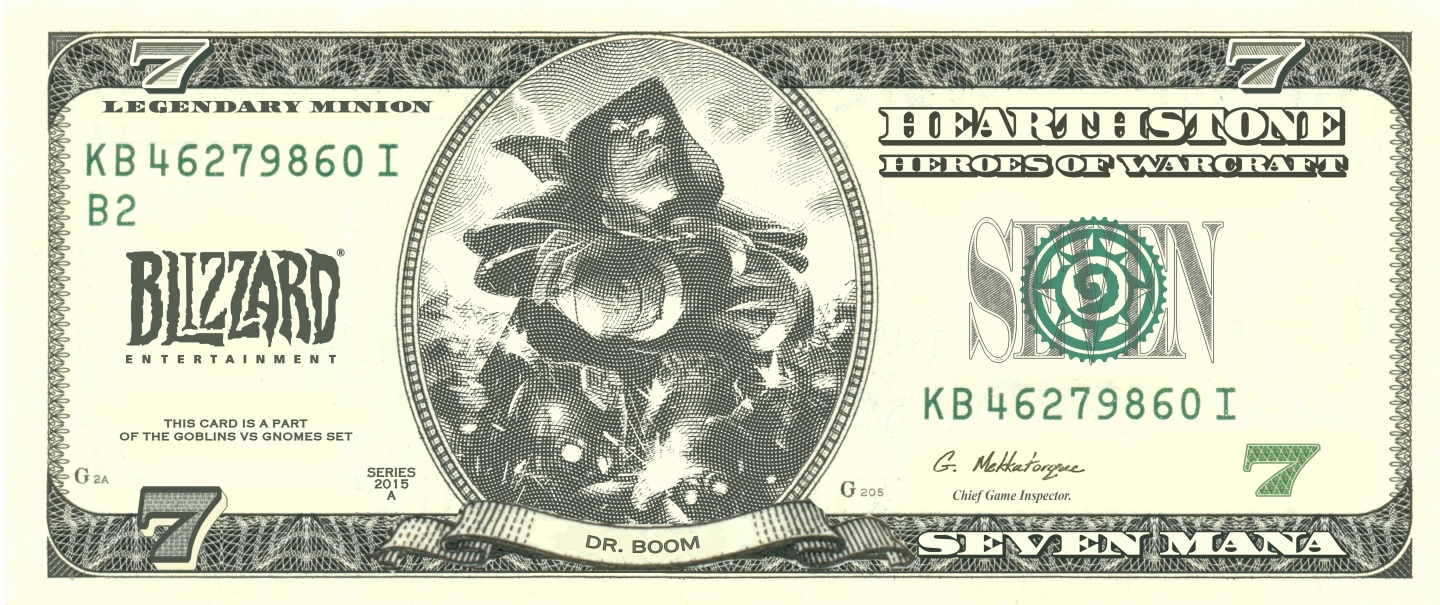 For more images, you can find them on cube_man99's Imgur gallery.
Source: reddit.com