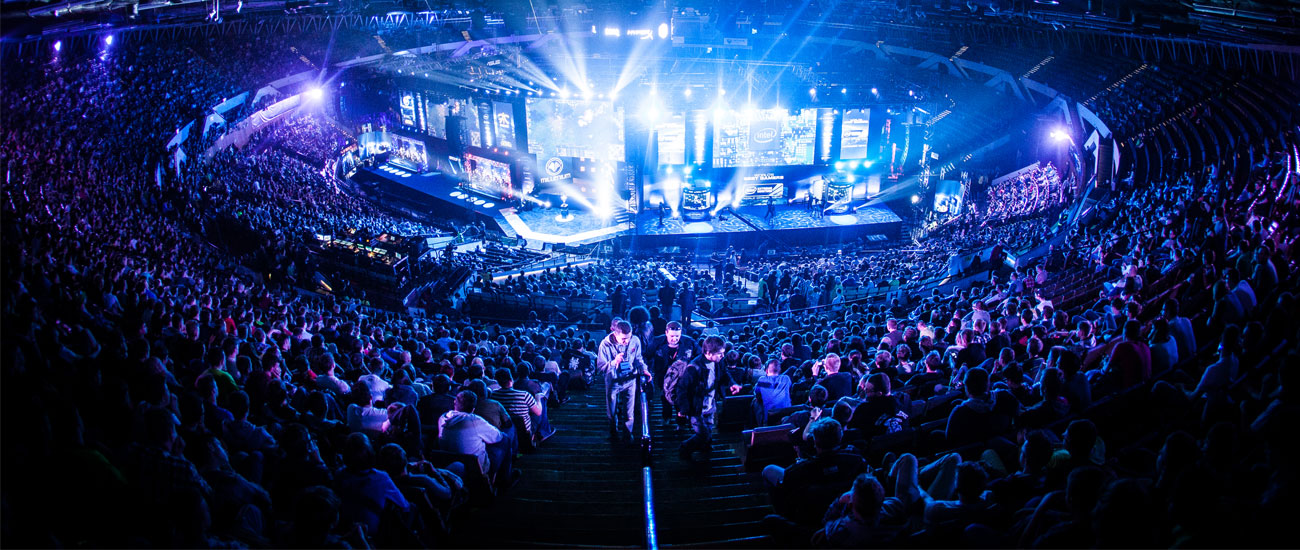 In this feature we take a look at the top 5 highest earning CS:GO teams of 2015.

Below you will find an overview of events that teams participated in, the ones that contributed the most and those that contributed significantly to the impressive gains of the top CS:GO teams.

*Figures mentioned below are not official figures for annual incomes of teams, as factors such as sticker revenue and endorsements are not accounted for. The amounts purely reflect monetary gains from professional tournaments.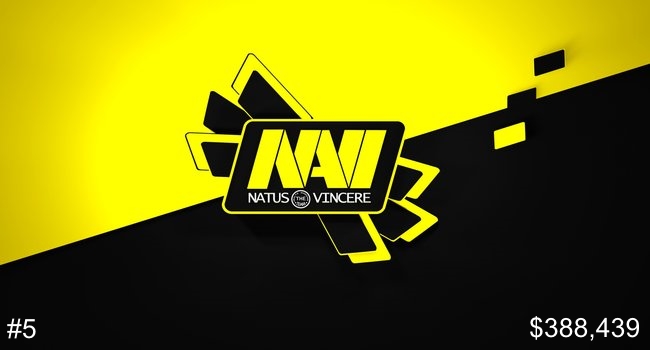 Natus Vincere have undoubtedly stepped up their game in 2015. The CIS mix has demonstrated time after time that they deserve to be in the top 5 earners of the CS:GO scene. Throughout the year they have upset various top teams at significant events. What's more, they managed to win the finals match against TSM at the Intel Extreme Masters 10 - San Jose, securing themselves first place at a prestigious event, as well as $56,250, 15% of their total winnings for the year.
Another event that heavily contributed to their aggregate prize pool was their 2nd placement at the ESL ESEA Pro League Season 2 Finals, where they lost to Fnatic, but secured $60,000 which accounted for another 15% of their annual purse.

Following are events that partly constituted Na'Vi's monetary success over 2015:
StarLadder StarSeries 13 - 1st place (21/06/2015) - $22,000
Electronic Sports World Cup 2015 - 1st place (12/07/2015) - $30,000
DreamHack Cluj-Napoca - 2nd place (01/11/2015) - $50,000 Team Question Mark (ex - TSM).
Team Question Mark (ex-TSM) demonstrated a stellar performance throughout 2015 cutting themselves a nice big slice of the money pie that the CS:GO organisers had to offer. Unfortunately for the Danes, they didn't actually win a major event or any tournament that netted over $60,000, however, this didn't stop them from coming out as the 4th biggest earner of 2015.
The event that contributed most to their purse was the ESL ESEA Pro League Invitational, where they secured 2nd place and $60,000, which accounted for 13% of their total prize money for the year.

Some other financially significant events were:
PGL CS:GO Championship Series Kick-off Season - 1st place (26/04/2015) - $40,000
Fragbite Masters Season 4 - 1st place (07/06/2015) - $26,783
FACEIT 2015 Stage 2 Finals - 1st place (18/07/2015) - $40,000
PGL CS:GO Championship Series Season 1 - 1st place (04/10/2015) - $40,000
FACEIT 2015 Stage 3 Finals - 4th place (28/11/2015) - $25,000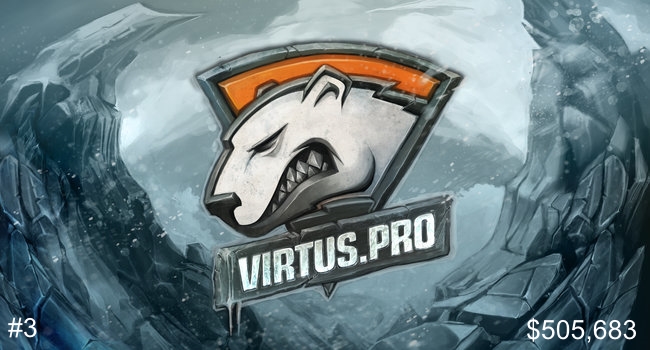 In 2015 Virtus.Pro managed to plow the cash fields of CS:GO, yielding an abundance of crop. Over the course of the year we saw the Poles take first place at the ESL ESEA Pro League Invitational @Dubai tournament which accounted for 20% of their total winning. They also consistently performed at a high level, landing them a pretty cool $405,683 in addition to the Dubai jackpot.

Below are some other events which contributed to Virtus.Pro's admirable pay check:
ESL One: Katowice - 4th place (15/03/2015) - $22,000
ESEA Season 18 Global Invite Division - 1st place (19/04/2015) - $70,000
ESL ESEA Pro League Season 1 Finals - 4th place (04/07/2015) - $25,000
CEVO Season 7 Professional Division - 1st place (12/09/2015) - $30,000
ESL One: Cologne - 4th place (23/08/2015) - $22,000
CEVO Season 8 Professional Division Finals - 1st place (08/11/2015) - $40,000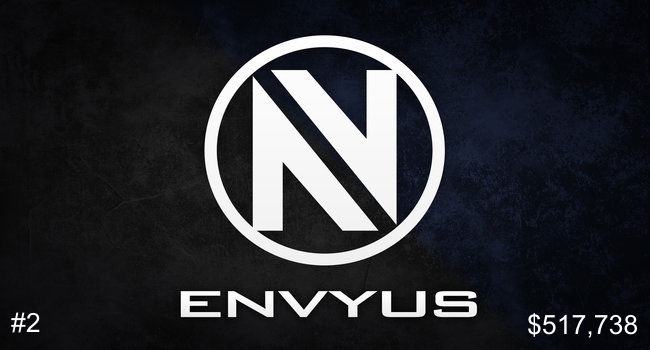 The boys in blue had a good run, so much so that they are the second highest paid organisation of 2015. They butted heads with the best of the best and made sure they were compensated dearly for their efforts. The Frenchmen's highlight of the year is undoubtedly first place at DreamHack Open Cluj-Napoca, which alone secured them 19% of their total winnings for the year.

Other events that heavily contributed to their impressive money bag:
Gfinity Masters Summer 1 - 1st place (28/06/2015) - $40,000
Intel Extreme Masters Season 10 @Gamescom - 1st place (08/08/2015) - $45,500
ESL One: Cologne - 2nd place (23/08/2015) - $50,000
Gfinity Champions of Champions - 1st place (27/09/2015) - $50,000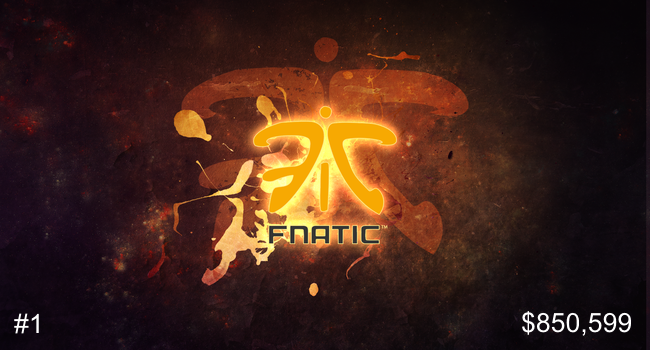 In 2015 we saw the Swedish organisation absolutely dominate the CS:GO scene and the pay they received definitely reflected it. Their success saw two major tournament victories as well as a plethora of first places at smaller events. $500,000 which equates to 71% of all earnings for the year came from tournaments with a $100,000 1st place prize and needless to say the Swedes made sure to secure these.

The six tournaments that landed the $500,000 are as follows:
ESL One: Katowice - 1st place (15/03/2015) - $100,000
ESL ESEA Pro League Season 1 Finals - 1st place (05/07/2015) -$100,000
ESL One: Cologne - 1st place (23/08/2015) - $100,000
FACEIT 2015 Stage 3 Finals - 1st place (29/11/2015) - $100,000
ESL ESEA Pro League Season 2 Finals - 1st place (13/12/2015) - $100,000
Istochnik: gosugamers.net