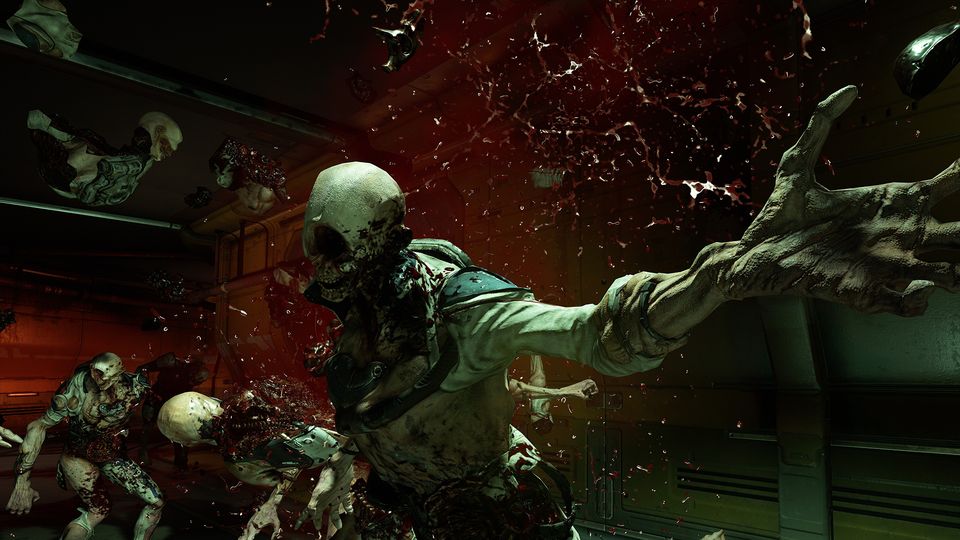 Registration for the latest Doom game's upcoming alpha release is now open to anyone with a PlayStation 4, Xbox One or Steam account.
The alpha was previously closed and accessible only to those who had bought copies of Wolfenstein: The New Order. Developer Bethesda confirmed in a tweet that it would broaden the group to include those who previously did not qualify.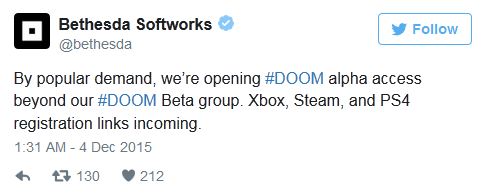 Act quickly in order to gain access to the multiplayer stress test. Beyond offering a single map, mode and a handful of weapons to try out, the alpha grants players a chance to try out the beta of Doom when it launches next year. Participating in that beta is also guaranteed for owners of Wolfenstein: The New Order.
Xbox http://doom.com/en-us/alpha/xbox
Steam http://doom.com/en-us/alpha/steam
PS4 http://doom.com/en-us/alpha/sony
Source: polygon.com