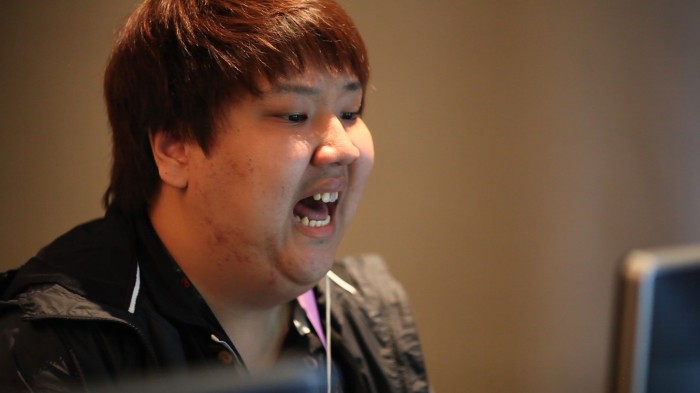 Three days before the Vilnius studio LAN playoffs Game Show is announcing two more teams dropping out from the tournament and the entire Chinese region cut from the format.
Unfortunately for Game Show - Global eSport Cup the two qualified Chinese teams withdrawing from the tournament with such short notice is quite a blow. The Vilnius, Lithuania studio LAN event is about to start on November 30th while the Dreamhack Moscow finals are scheduled for 5-6 December. All these are coming after Vici Gaming, EHOME and LGD Gaming withdrew as well during the qualifier stages.

Game Show official statement about what will happen with the two slots for the Chinese region said the following:

"We regret to lose the teams. For the Vilnius studio LAN we drop China completely and cut the format down to 6 teams. We wanted to invite DK under their new organization, "EGB" (famous for LoL in China) and another team but Newbee and IG dropped so LATE that it's impossible for us to get new visas even though we have the support of the Foreign Ministry here in Lithuania".

They also mentioned that IG and NewBee will be fined by ACE with RMB 20,000, a bit more than $3000.

With no official announcement from ACE about this, we've contacted the Chinese Union who confirmed that the two teams will be financially penalized but the announcement will come after Game Show is releasing their statement.

Game Show has also offered us the motivations given by the withdrawing teams. We've tried to contact the teams to confirm their statement but unfortunately only NewBee replied.

NewBee statement:

"We are really sorry that we won't join the Game Show competition. Because of the Middle East and Europe security issue we decided not to come. We want to thank for the support from our fans and media. Your support is the power for our improvement".

A much more interesting story is at the core of Invictus Gaming's absence. It is well known that they've missed the first Dota 2 Major Championship due to passport issues of Su 'super' Peng. Now IG is invoking a "certain" player, without giving names, who is unwilling to participate at the GeC.
Source: gosugamers.net