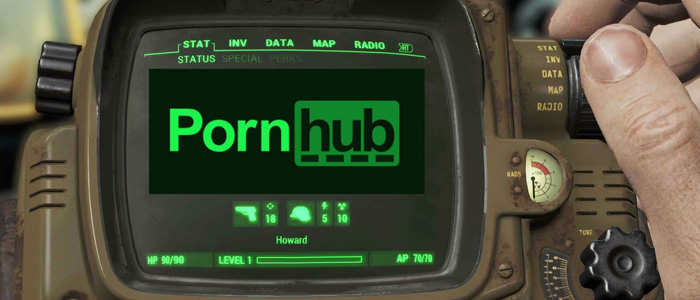 According to PornHub Vice President Corey Price in a comment to GamesBeat, the site saw a 10 percent drop in traffic among gamers after around 5am and continued until around 3pm.
Seems people were putting that sick day to good use.
Traffic began to decrease again at around 6pm and didn't return to normal levels until around 11pm when gamers presumably needed a form of release that wandering around desolate wastelands collecting caps and fighting off marauders just couldn't deliver.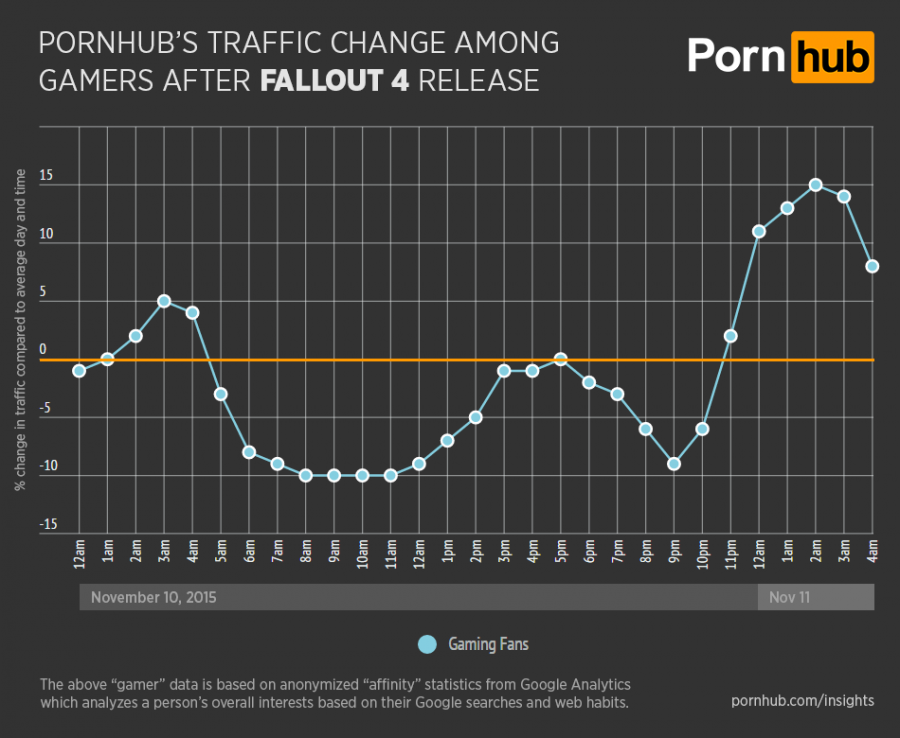 'Fallout 4,' is easily one of the biggest releases of the year, and if 12 million copies shipped doesn't show you the scale of the game, maybe a 10 percent drop in traffic at the world's most popular porn site will.
Source: thenextweb.com