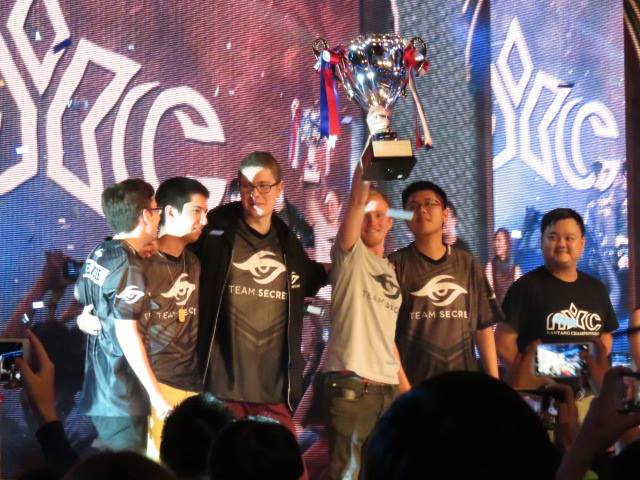 The bo5 rematch between Secret and Vici Gaming in the Nanyang Championships Grand Finals turned into another classic, as over 200,000 viewers tuned in on the English and Russian streams. The series went all the way to the fifth game, with some marvelous moments including an IceIceIce Timbersaw, an Fy Rubick and of course the w33ranger. It was to mark the the end of the pre-Major season, and certainly a series to remember.
Team Secret have surpassed their predecessor, that is undisputable. The Nanyang Championships is their second title in a row following a 1st place at MLG World Finals and a second place at ESL One New York. EternalEnvy's form has been phenomenal, and as he said himself before receiving their trophy "all the hard work finally paid off".


As for Vici Gaming this is a solid performance for the team, and they definitely challenged Secret in both their encounters. We've seen Xu 'BurNing' Zhilei transitioning into a completely different kind of player, expanding his repertoire of heroes but it is perhaps a work in progress.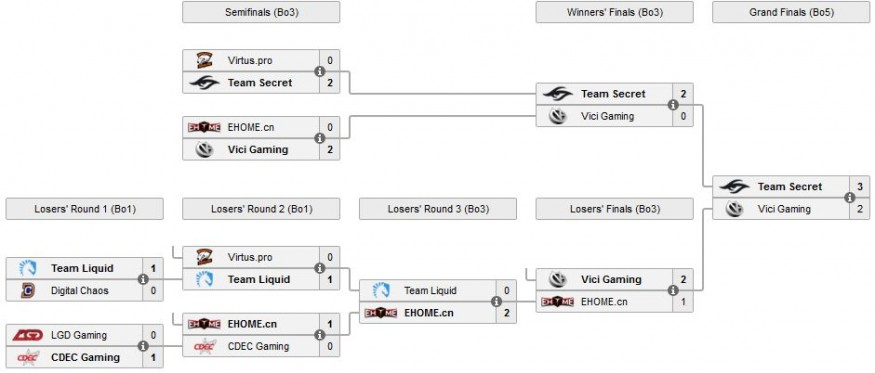 He struggled in several of the games this evening, with his game four Clinkz probably his best game of the Grand Finals.
Results:
1st place -

Team Secret - 100 000$
2nd place -

Vici Gaming - 50 000$
3rd place -

EHOME - 25 000$
4th place -

Team Liquid - 10 000$
5-6 places -

Virtus.pro i

CDEC - 7500$
Sources: wiki.teamliquid.net, joindota.com