Unravel the true identity of the mysterious client and discover first hand on the truth of the secret super soldier program.
Put an end to the abominations, Neid and Zavist, before they wreck havoc upon the world. Godspeed, fragger.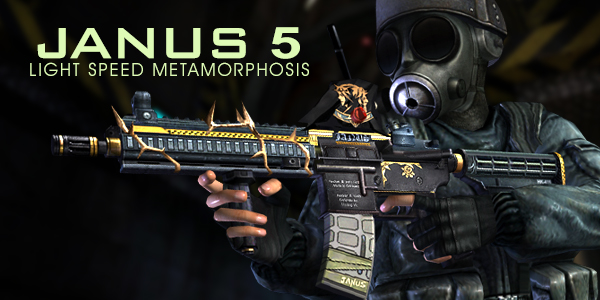 The lightspeed metamorphosis has been unleashed!
Developed by the Aegis Institute and based on the HK 416 assault rifle, the JANUS-5 is fed with 30 rounds of 5.56 NATO and equipped with Janus Transformation System that can perform an unlimited fire mode after 60 consecutive shots.
The Janus form has greater firepower, accuracy, recoil and rate of fire.
[Available from 11th September, 1500hrs to 24th September, 0800hrs (GMT+8)]