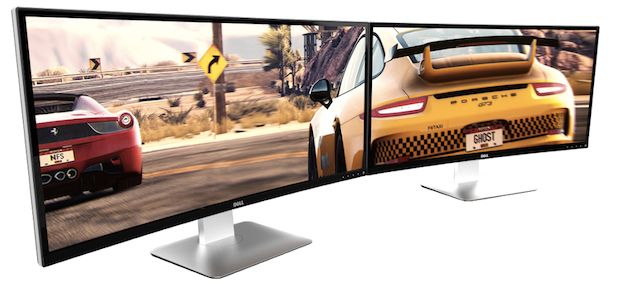 Dell's pulled the curtain back on its 34-inch Ultrasharp U3415W display then.
It boasts a wider-than-widescreen 21:9 aspect ratio that's paired with 3,440 x 1,440 lines of resolution (just under 4K's 3,840 x 2,160) and a curved screen. Dell says that the monitor's wide field of view mated with its curves will give gamers a leg up on the competition because, compared to flat monitors, less eye movement is needed to take advantage of the player's peripheral vision.
You will be able to buy this awesome monitor in October, 2014. The pricing was not announced.
Source: http://engadget.com.