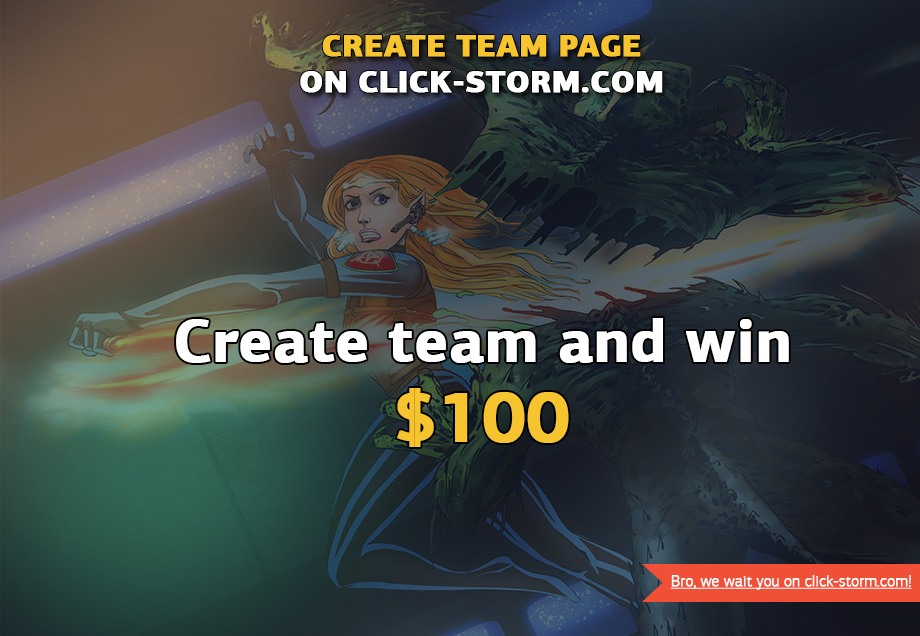 Great news everyone! Click-Storm is starting new contest - "Create eSports team web-site".
Very easy to take part.
1. Register or Log in on Click-Storm.com.
2. Create team.
3. Add logo, background and description.
4. Bring teammates - send them invitation link from your team page.
5. Now you have your own eSports team web-site just like this one: click-storm.com/en/short/team/1.
Prizes
First place
Owner of the largest team gets $100 USD.
Terms: at least 25 team members.
You can use prize money to run a tournament for your team, or for other things - doesn't really matter.
Create team and invite friends now
End of competition
The contest ends on the 23rd of August!
How to find a team?
If you need players, apply in the Team Finder. Or reach other players.
What is Click-Storm
Click-Storm - the eSports social and tournament hub. Play in tournaments and create them, find and assemble teams, read guides, watch videos and make friends.