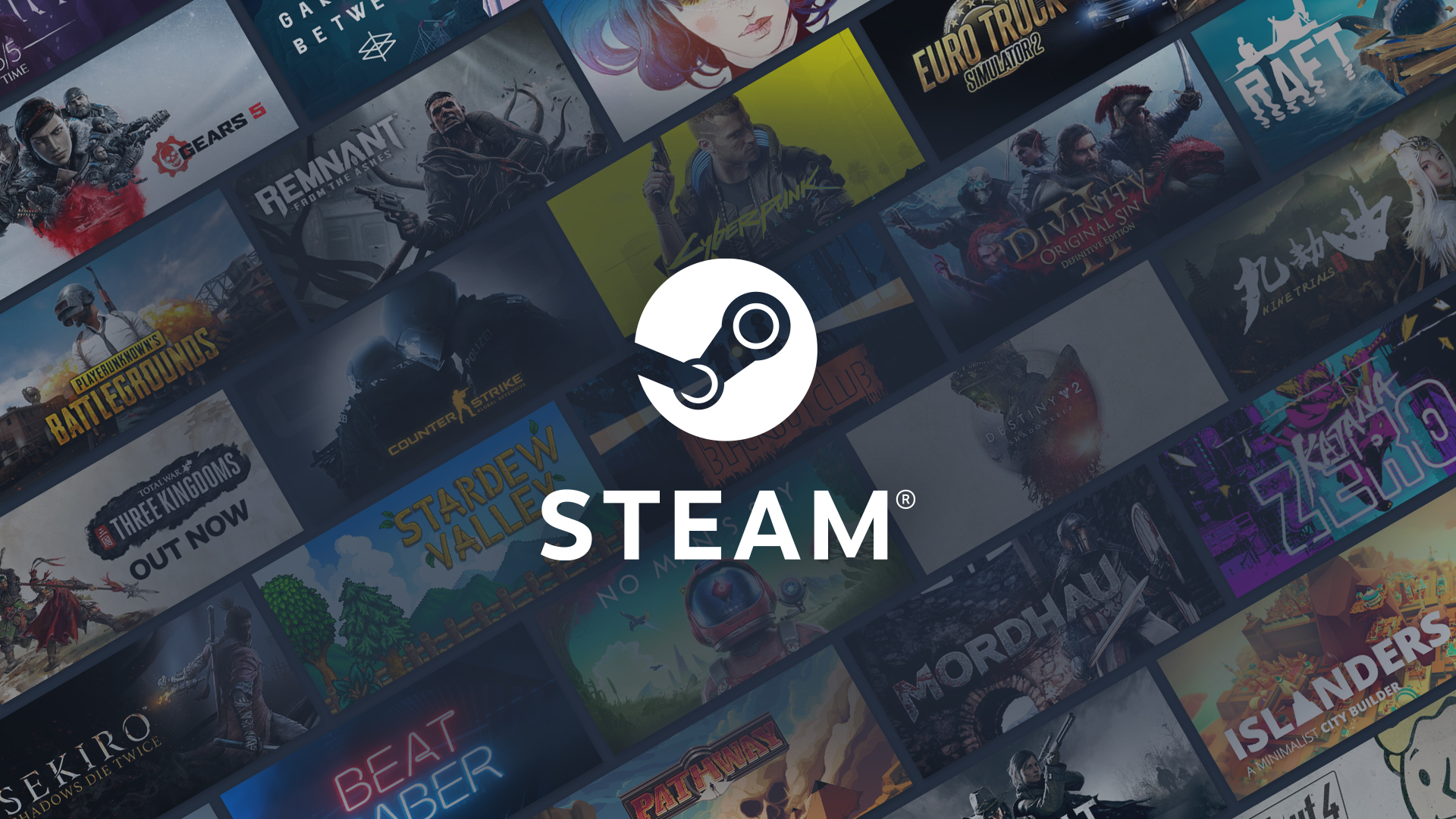 Steam Refund Policy
These are the two main requirements if you want to refund products on Steam:
Purchased less than 14 days ago;
Only played for less than 2 hours.
How to submit a refund request on Steam
1. On Steam, go to the upper-left corner and click Help. From the drop-down menu, select Steam Support.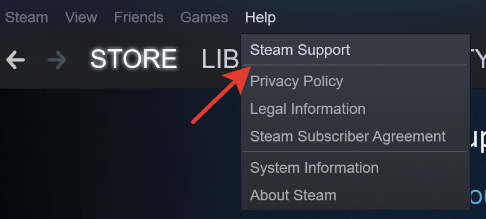 2. Under the Recent Products tab, select the game or application you want refunding. If it's not under the Recent Products tab, click on 'Games, Software, etc' to see all the products in your Library.

3. A prompt will ask you 'What problem are you having with this product?'. Select a legitimate problem as to why you want to refund the product. Do not select 'I want to permanently remove this game from my account because it merely removes the product and does not refund you.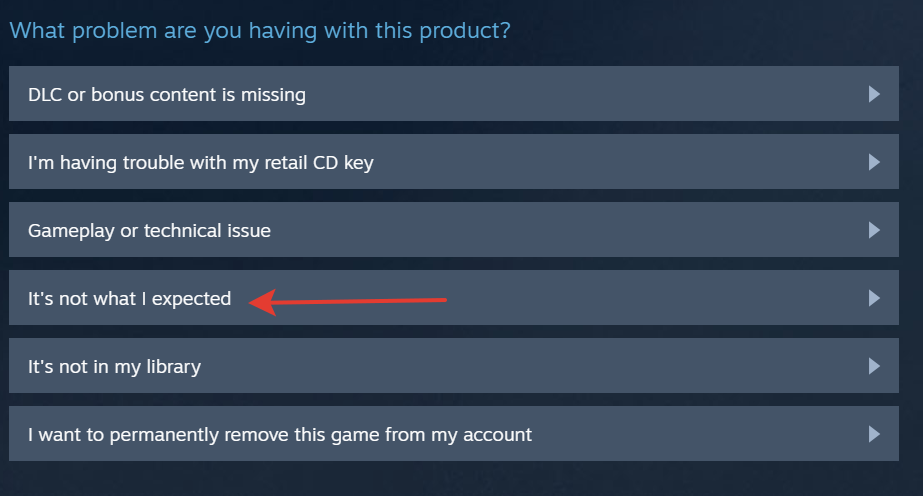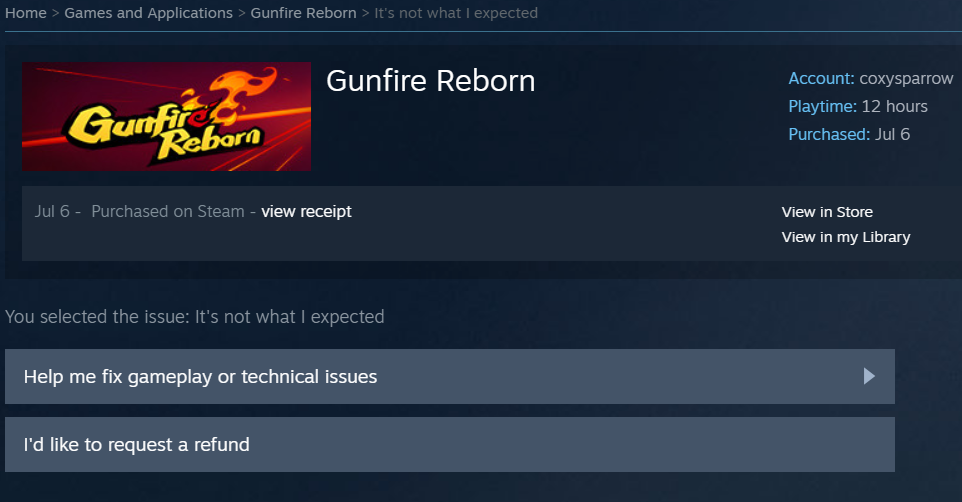 4. You are now at the 'Request a refund' tab. You can see the product that you have selected as well as the refund amount. The refund amount should be the same as your purchase amount. Now choose a refund method which would either be your Steam Wallet or your linked bank account.
5. Select a reason as to why you want to refund the product. If the reason is not stated, you can write down your reason in the 'Notes' section. Click on 'Submit Request' and you are done.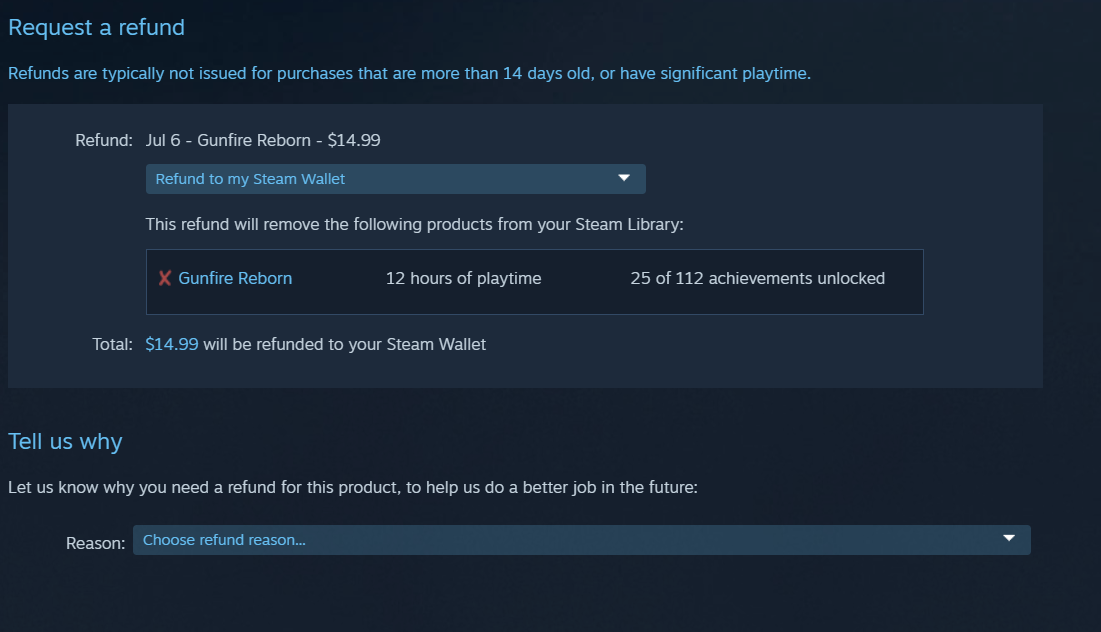 It may take up to 7 days for your request to be processed, or slightly longer for international transactions. You will receive an email notification when the process is completed.