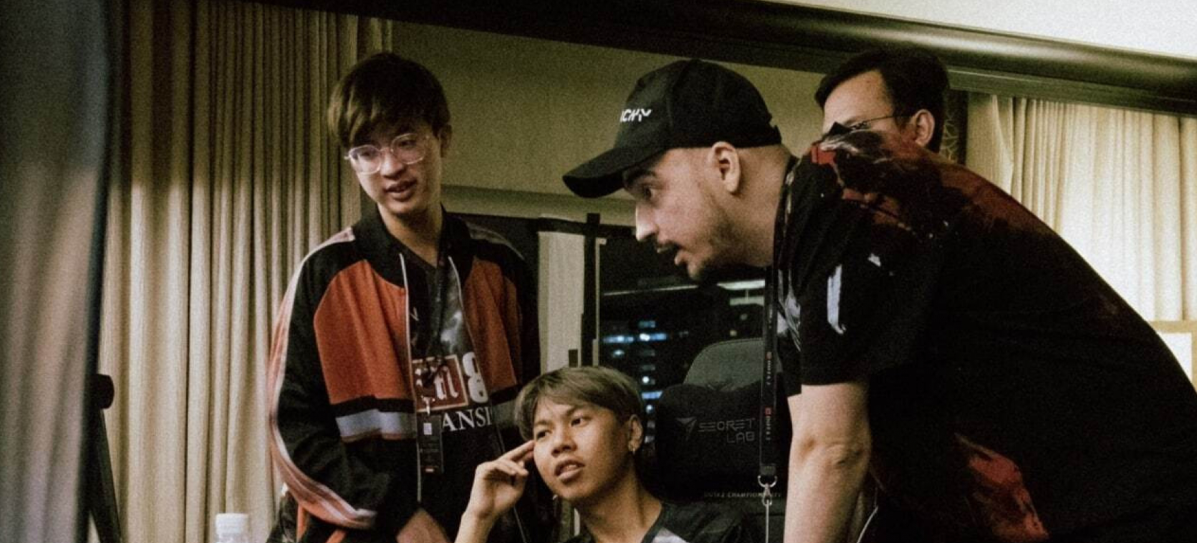 Esports organization Talon Esports announced the departure of Andrey ALWAYSWANNAFLY Bondarenko from the post of Dota 2 roster coach. The information was published on the team's twitter.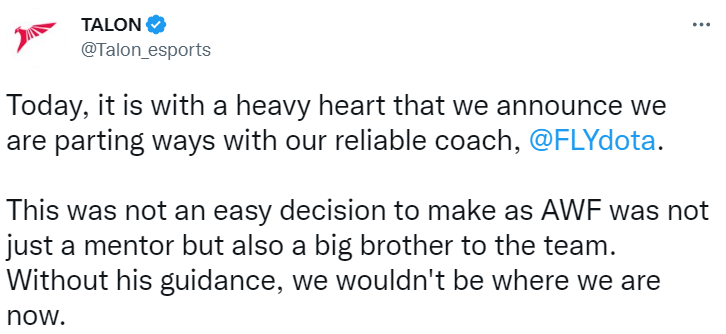 ALWAYSWANNAFLY announced that he had become a free agent a few days before the official announcement. He joined Talon before the qualifiers for The International 2022. Under his leadership, the team qualified for the World Championship, where they were eliminated according to the results of the group stage.
Earlier, Talon Esports replaced several players. Offlaner Damian "kpii" Chock and Brizio "Hyde" Adi Putra left the team. Their places on the team were taken by former Fnatic captain Anucha "Jabz" Jiravong and Chan "Oli" Jong Kin, who previously represented Invictus Gaming.
Source: twitter.com