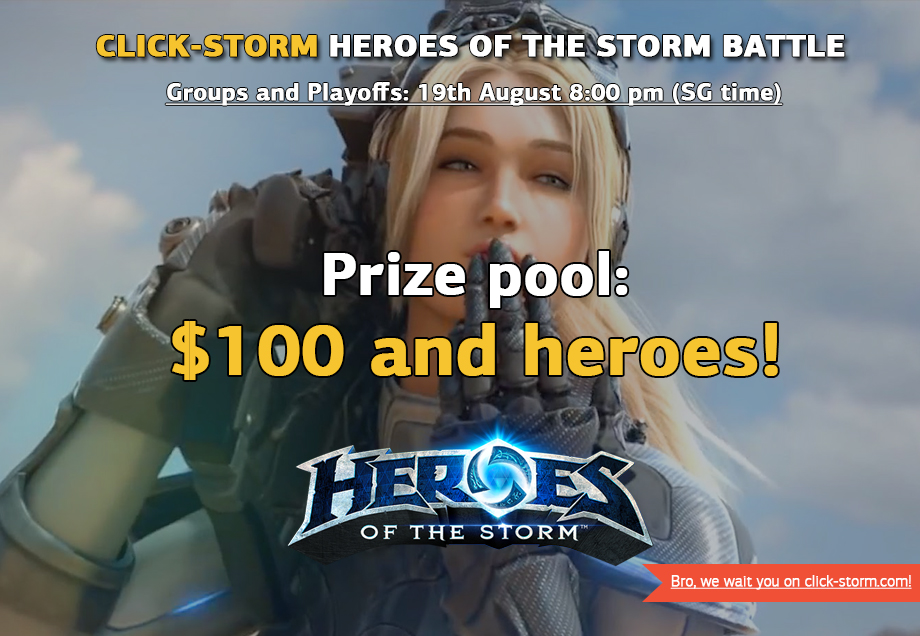 On 19th of August (8:00 pm SG) of July Click-Storm.com will hold online-tournament for all Heroes of the Storm players in Southeast Asia.
Prize fund:
1. $100 USD + heroes + skins.
2. Heroes + Skins.
Who can register?
Our tournaments are open for everyone. Register and test yourself!
How to register?
Register at a team captain.
In the tournament lobby click "Add teammates" and send link to your firends.
Your team should be ready - have 5 players registered.
Need a team?
Drop a message and reach other lonely players in our Team Finder.
Tournament structure
Groups on 19th of August + Playoffs on 20th of August
Bo3 all games
All games start 8:00 pm Singapore time.
How to play a tournament on Click-Storm.com: video and screenshots.
You can track players progress in our Hall of Fame.