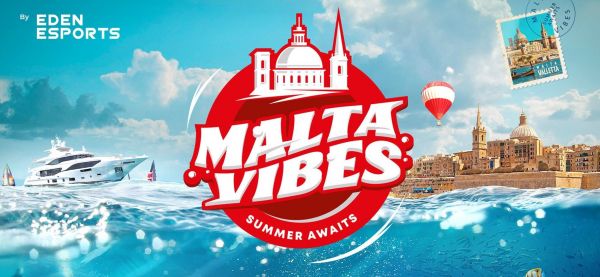 Eden Esports has announced a new tournament series called Eden Arena: Malta Vibes, which will run over the course of 10 weeks, from June 30 to September 6, with each week giving out $40,000 in prizemoney.
Malta Vibes will be played in the same format as the Home Sweet Home Cup tournament series, which concluded in mid-June and gave out a total of $320,000 in prizemoney over eight weeks of play.
Each week the organizers will run a tournament with $40,000 in prizemoney on offer as well as a paid bootcamp opportunity in Malta given to the winners. 16 teams will be in action in every tournament, which will start with a GSL group stage followed by a best-of-three, single-elimination playoffs bracket.
The participants of Eden Arena: Malta Vibes aren't known yet, but with their schedule coinciding with the end of cs_summit 6 (June 24-July 5), the official player break (July 6-August 6), and ESL One Cologne (August 21-30), certain teams are bound to be off-limits for a portion of the ten tournaments.
The schedule of the tournament series looks as follows:
Week 1: June 30-July 5
Week 2: July 9-13
Week 3: July 14-19
Week 4: July 21-26
Week 5: July 30-August 3
Week 6: August 4-9
Week 7: August 11-16
Week 8: August 20-24
Week 9: August 25-30
Week 10: September 1-6
Source: twitter.com