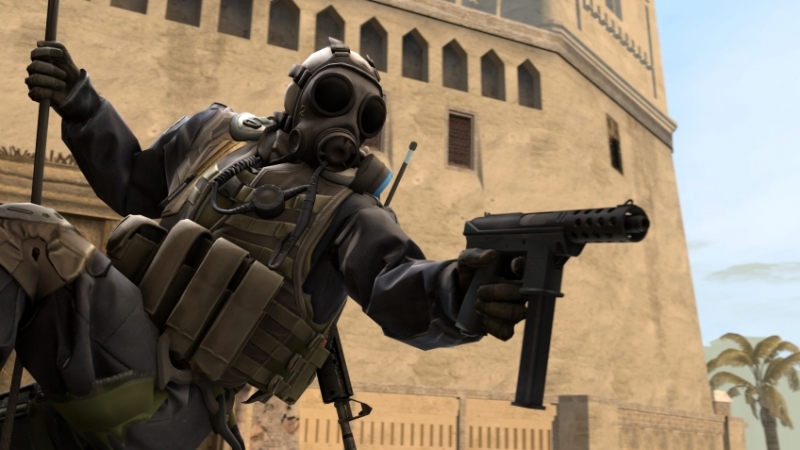 On March 22, more than 1.1 million concurrent online users played CS:GO. This is the highest number since the release of the Valve shooter on Steam. Statistics provided by Steam Charts.
The number of concurrent players in CS:GO began to increase sharply in February, after the announcement of the coronavirus pandemic. Before this, the highest rate was 919 thousand people. Peak online for the first time exceeded 1 million users on March 14th.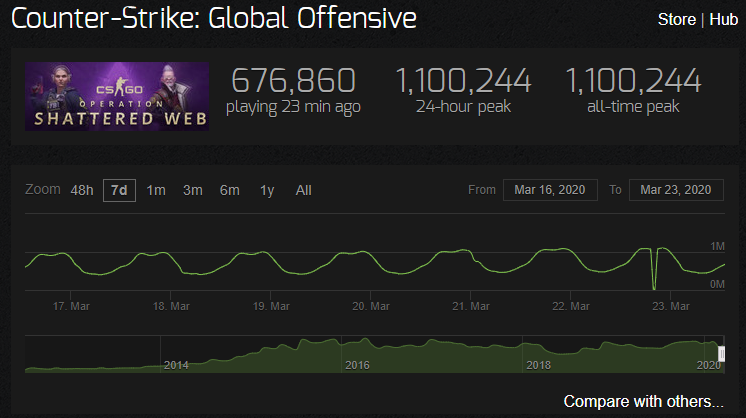 According to Steam Charts, over the past 30 days, the average online in the game has increased by 13.39%.
Source: steamcharts.com