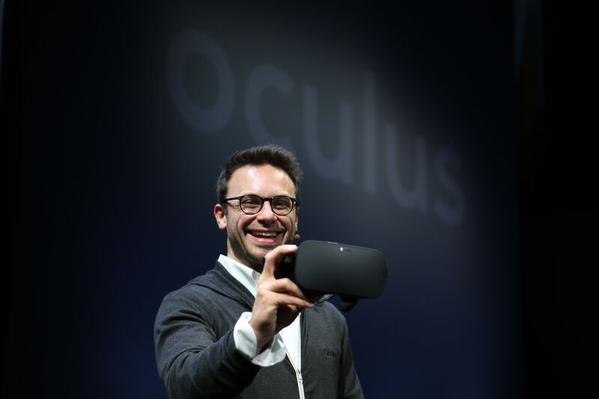 SAN FRANCISCO — We finally know what the final version of Oculus VR's virtual reality headset is going to look like on the shelf — and on your face.
A whole virtual reality economy is riding on Oculus Rift, which is the premiere technology for viewing apps in VR. Digi-Capital estimates that the combination of augmented reality and virtual reality will be a $150 billion market by 2020. The potential is so huge that Facebook bought Oculus last year for $2 billion.
Oculus is expects to ship the Rift in early 2016. The consumer device has low-latency interaction and a wide field of view, with integrated audio and advanced ergonimics. It is designed to deliver a "deep and visceral feeling" that makes you feel you are immersed in a virtual world, said Brendan Iribe, the chief executive of Facebook's Oculus division.
Rivals are coming on strong, including an alliance of Valve and HTC and the Open Source Virtual Reality group headed by Razer. On the consoles, Sony is also developing its Project Morpheus headset, while Microsoft is creating its augmented reality glasses, HoloLens. The Oculus VR headset will work with a Windows PC with beefy specs such as Nvidia GTX 970 or AMD 290 equivalents or greater.
Source: venturebeat.com