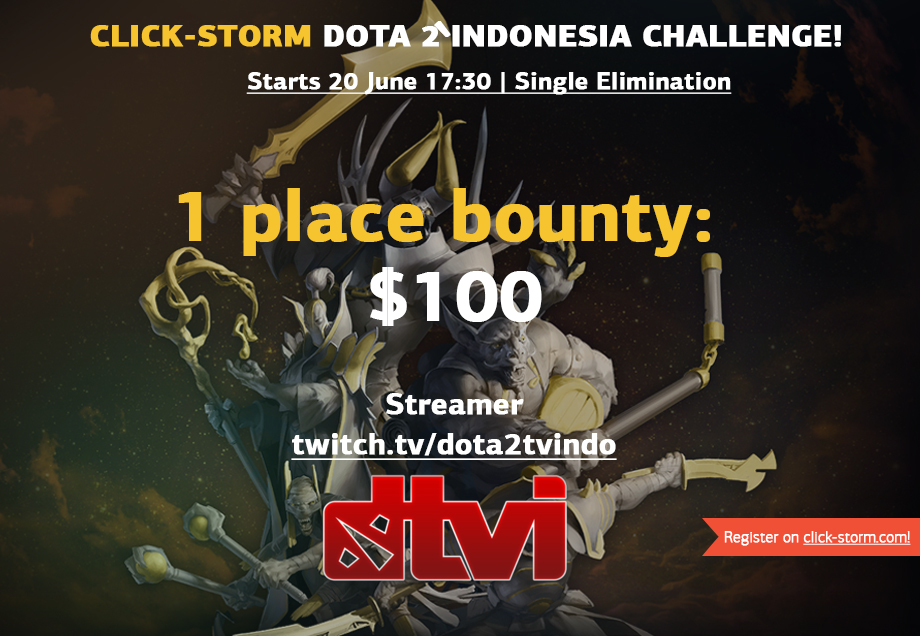 Hey Indonesia! Get ready for a good fight! Click-Storm DOTA 2 Indonesia Challenge is an online DOTA 2 free tournament.
Register all your team for free and win $100!
Need a team? Apply now!
Don't forget to invite all your team members
When:
20 June, 17:30 Jakarta time
Prize fund:
Entry fee:
Don't have a team?
Who will stream?
Best games will be streamed by dota2tvindo
You can add Twitch to your profile and stream yourself!
How to register:
1. Click "Register now" and enroll your team and invite team members - just send them your personal direct link.
2. Captains should be present on the web-site.
3. Play hard and have fun!