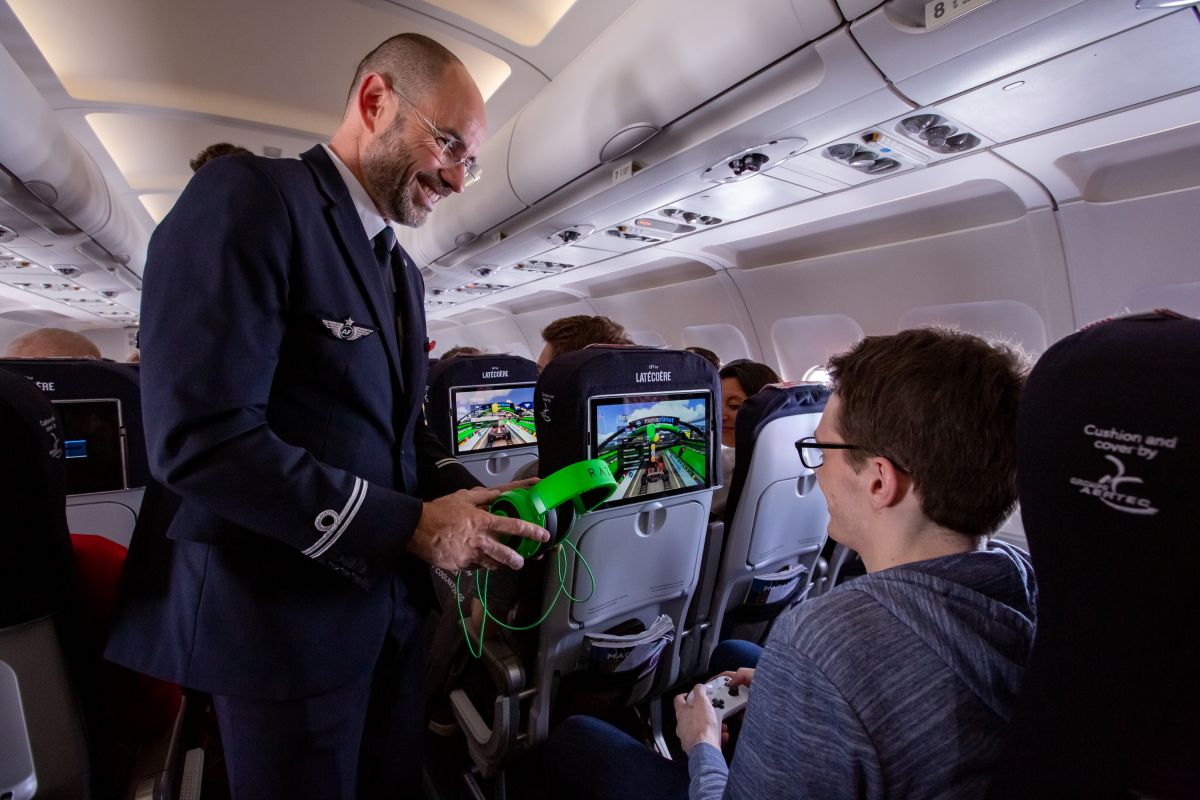 The French airline Air France held the Trackmania² Stadium tournament during the first flight test with Li-Fi technology (Light Fidelity). Latécoère, Ubisoft, and Razer assisted in the testing.
Li-Fi is wireless communication technology, which utilizes light to transmit data and position between devices.
The test was conducted onboard the Airbus A321 airliner, which made a commercial flight AF6114 from Paris-Orly to Toulouse. Technology for the flight was installed in 12 places of the aircraft by Latécoère aircraft manufacturing company, which noted the advantages of the Li-Fi infrastructure:
A completely stable multimedia data exchange at a very high speed and very low latency;
a reduction in the aircraft's weight and therefore its fuel consumption, due to replacing copper cables with fibre optic technology.
Air France, with the support of Ubisoft and Razer, hosted the final stage of the Air France Trackmania Cup, which kicked off the Paris Air Show in June. The winner of the tournament received two Paris-Montreal round-trip tickets for a private tour of Ubisoft Studios and a selection of Razer products.
Yannick Assouad, CEO of Latécoère was pleased with the first technology test:
"This first flight equipped with our Li-Fi technology is an important step in the roll-out of this technology in the aeronautical market. We are convinced that Li-Fi will revolutionize in-flight connectivity within the next 5 years. I am particularly pleased with the work carried out in collaboration with the Air France Industries KLM Engineering & Maintenance teams, who carried out the certification work on the solution and its integration into the cabin in record time."
Deborah Papiernik, Director of Innovative Projects at Ubisoft, concluded by saying:
"We are very pleased to have had the opportunity to participate in the launch of an innovative technology that has promoted a 100% French partnership, whilst being able to provide our expertise in video games. In-Flight Entertainment will undoubtedly quickly become a new playground for all."
Source: corporate.airfrance.com