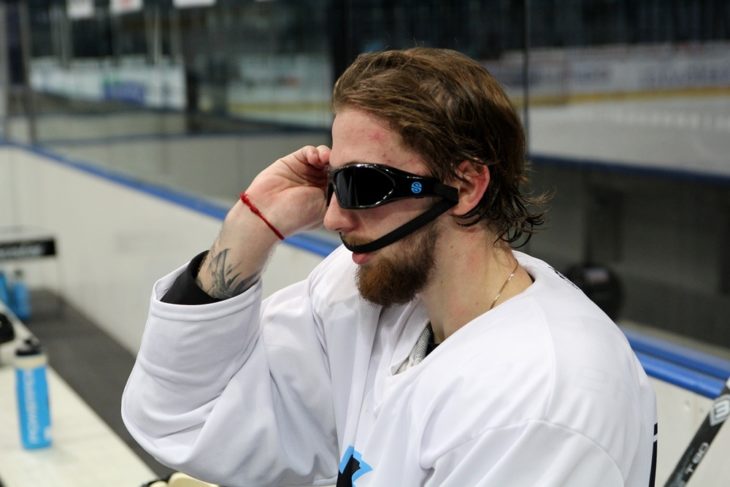 Scientists have created glasses that block vision. That helps athletes to master their reaction.
The glasses are called Senaptec Strobe and are designed to train eyes, brain, and body connections. Lenses switch from transparent and opaque states basing on the LC technology. When all the visible information is removed, man has to activate other skills.
"Senaptec is likely to weightlifting for your visual system. While weightlifting in the gym, you consciously strain and then relax your muscles, to make them more capable and stronger. Our technology is based on the same principle. The stroboscopic effect makes it difficult for eyes to operate, forcing our organism to turn on other skills and abilities that are not usually used. Such exercises promote building stronger neural connections from the eye to the brain, being reinforced by different systems of the body,"- says Joe Bingold, the Senaptec cofounder.
Minsk "Dinamo" hockey club was the pioneer at using the Senaptec tool. Athletes were to trust their instincts when the lenses got opaque.
"You see the puck, and then you don't, and you have to anticipate where is it. You have to figure out the trajectory of the pass and be in the right place, shift your weight at the right time, and finally understand which position to take, where to open,"- says "Dinamo's" forward Nikita Feoktistov.
Such popular leagues as NBA and MLB use Senaptec, as well as "Toronto" and "Detroit" and "New Jersey" in hockey. This device is expected to sharpen players' reaction, response timing, and efficiency while playing.
No doubt, these glasses may be beneficial at esport. For CS: GO players, let's say, for those who trust only their ears. Especially in cases of being in "smokes" with no visual information, shooting "by ear" is essential.
A pair of Senaptec glasses costs $ 349. There is another version, which comes to $ 1195 — each lens in which is segmented into quadrants.