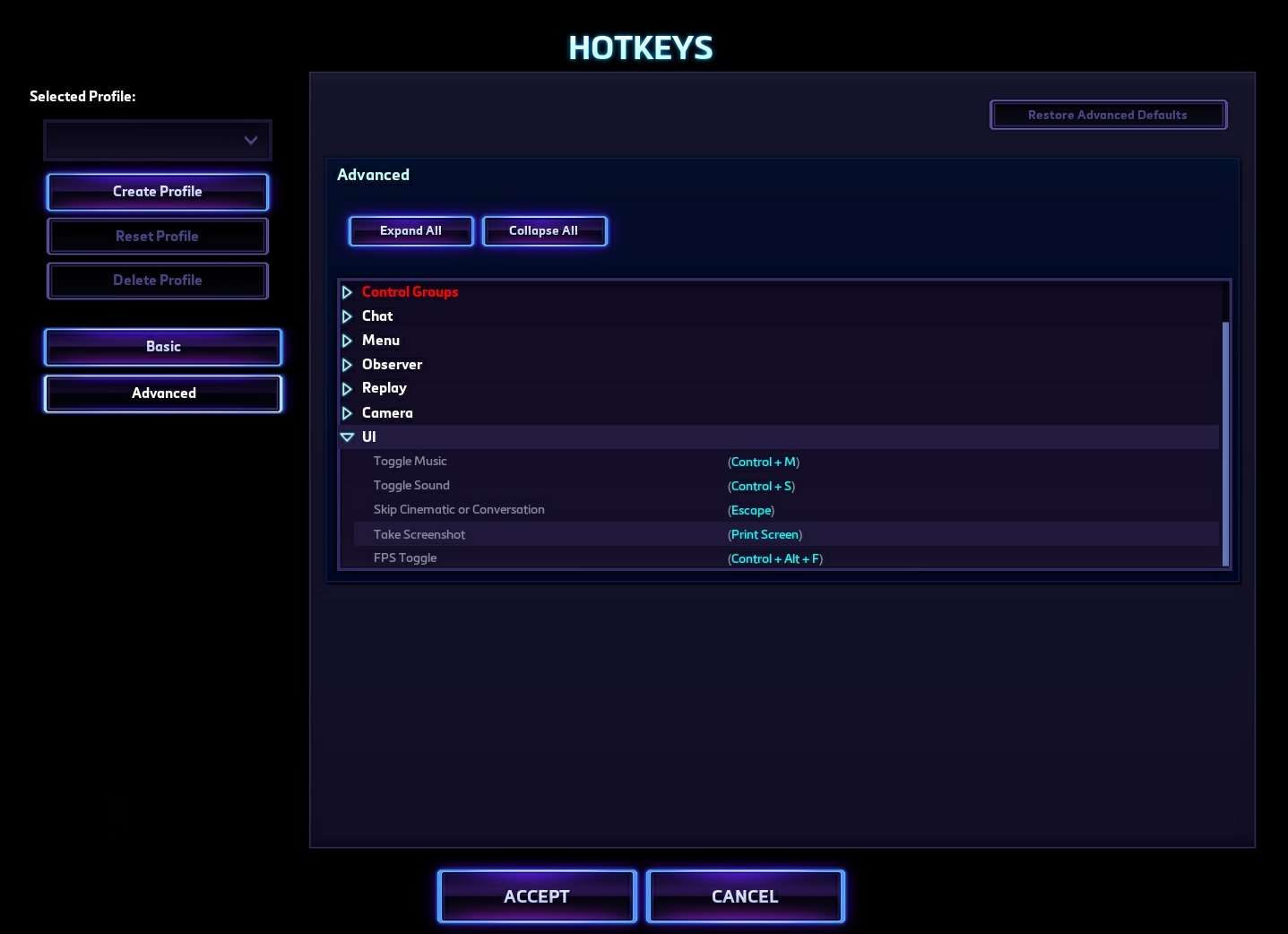 Can't find or make screenshots in Heroes of the Storm (HotS)? Or getting black screen?
To save screenshot press PrtScn in the game.
You can change hotkey in Options -> Hotkeys -> Ui.
1. If screenshots are black, activate window mode and try to copy and paste again.
2. All screenshots can be found here: C:\Users\(User Name)\Documents\Heroes of the Storm\Screenshots.