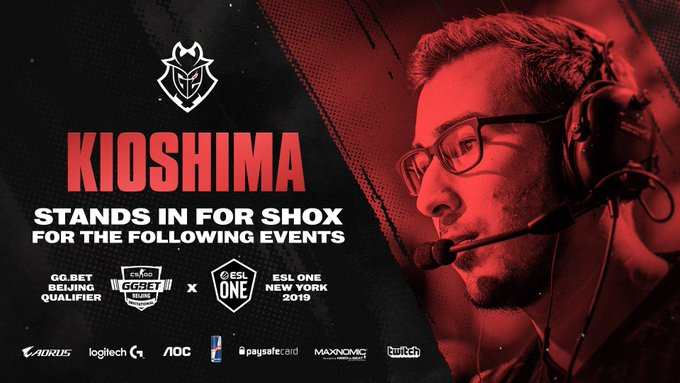 G2 discovered a temporary replacement for Richard the "Shocks" Papillon in the form of Fabien "KioShiMa" Fie.
kioShiMa will support the organization for specific sets of events, including GG. BET Beijing Qualifier and ESL One in New York.
Previously it was believed that shox and kioShiMa were in contention for getting the recently vacant spot on the Team Vitality roster with the latter even getting the edge due to a lack of a buyout. G2 and Vitality were able to compromise a bit on the price of shox, however, and this saw kioShiMa's stock in the race fall.
G2 Roster:
Audric "JaCkz" Jug
Kenny "kennyS" Schrub
François "AmaNEk" Delaunay
Lucas "Lucky" Chastang
Fabien "kioShiMa" Fiey (stand-in)
Damien "maLeK" Marcel (coach)
Source: twitter.com