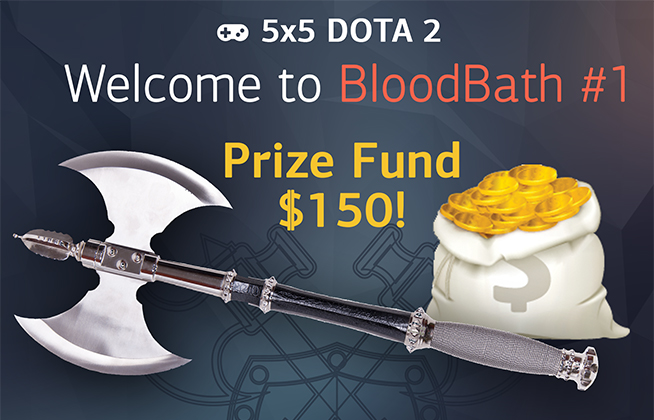 5x5 DOTA 2 tournament for South East Asia will start on 26 of April, 17:00 SG time. Get ready for battle!
Prize fund - 150 USD
1 place - $100 + 25 coins
2 place - $50 + 25 coins
3 place - 25 coins
Entry fee
25 coins (everyone gets 25 when registering on Click-Storm)
I need to assemble a team in DOTA 2
Go to our team finder and apply!
There are lots of applications already. Select DOTA 2 in the menu and send players private message.
Create your own application. Write about yourself and come up with a catchy title.
Who can play?
How to register?
Open the tournament lobby, click on register.
Invite friends, have fun. Send them link on the tournament lobby.
How to find an opponent and play tournament.
Bans
Top 5 players in Click-Storm Hall of Fame can't play as a team (one player from top 5 in a team is still okay).
Rules