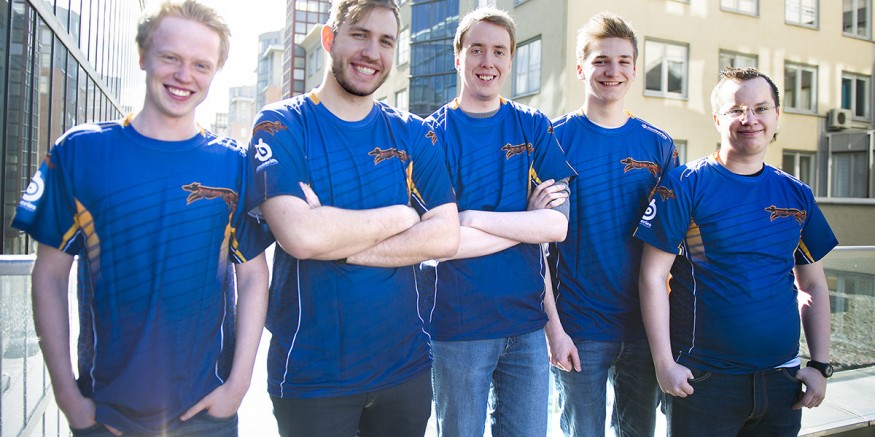 Lemondogs, a Swedish organization have taken three players from 4 Friends + Chrillee and a couple of others from Sweden and Germany under their banner and are venturing into the pro DotA2 scene.
Lemondogs were a big team in Counter Strike 1.6, this will be the first time for them entering into DotA 2. The owner Daniel "pani" Aicardi says "We want to compete at the highest level, but we will need time to make that happen. We need to win more open qualifiers to then frequently be invited to the biggest tournaments."
Its unlikely that the Swedes will get an invite for the TI5 qualifiers but Chrillee says that they've set long term goals.

Three of the five players; Tobias "eresloco" Everhorn, Staffan "Steffstyle" Solin and Christopher "Chrillee" Wåhlin are from the Swedish Team 4 Friends + Chrillee who have been playing in for a few European tournaments such as Esportal, EIZO Cup, Yard White Festival in the past.
The other two players; Eskil "eskillz" Sundblad and Mathis "Jabbz" Friesel are from other teams. eskillz was on the Game Online roster, another team who has played in minor European tournaments. Their fifth player Jabbz is from Germany and hasn't had much competitive experience in the past.
Roster of Lemondogs :

Tobias "eresloco" Everhorn


Staffan "Steffstyle" Solin


Eskil "eskillz" Sundblad,


Mathis "Jabbz" Friesel and


Christopher "Chrillee" Wåhlin
Source: gosugamers.net