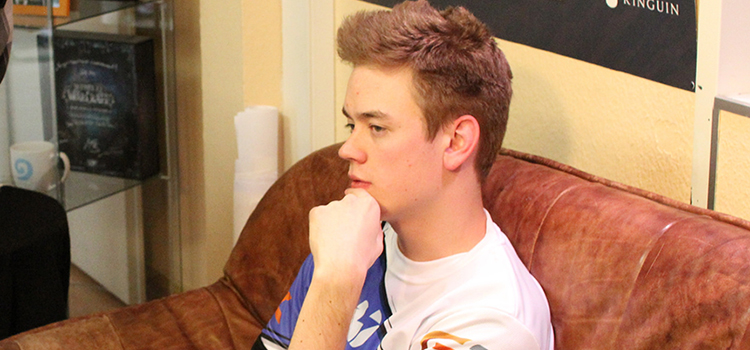 The Gfinity Spring Masters II tournament will take place this weekend in London for a cash price of 10,000$ and the first wave of invites have been sent.
Jon "Orange" Westberg from Archon will try to go on with his tournament championship streak that now includes SeatStory Cup III and ESL Katowice. The Swede is joined by prolific names like Andrey "Reynad" Yanyuk from Tempo Storm and Dima "Rdu" Radu from Nihilum who both were eliminated in the first group stage of the recent SSC III so redemption will be on their task list. Other invited players are Mateusz "Zozus" Matejko as the Spring I runner up and Dutch player Ibdutchboy who won the Spring I qualifiers but couldn't attend the show in London.

From the qualifiers we will see Airbrushed, Taeng, Movitz, BunnyMuffins, Pavel, Kroba and Powder. Three invites and one qualifier are yet to be determined. The tournament will be casted by Frodan, Gnimsh, Thatsadmirable, Lothar and two more yet to be announced casters.

The past Gfinity crowned world champion James "Firebat" Kostesich as its winner after who persisted through the advancement of up-and-coming tournament players like Zozus, Ole "Naiman" Batyrbekov and Simon "Sottle" Wench. The second edition will feature an upgraded prize pool of $7,000 and the same format - double elimination group stage into 8-man playoffs. The dates are set at April 17-19.
Invited players (5/8):



Orange


Zozus


Reynad


Rdu


ibdutchboy

Qualified players (7/8):



Airbrushed


Taeng2


Movitz


Sweden Powder


Pavel


BunnyMuffins


Kroba
Source: gosugamers.net