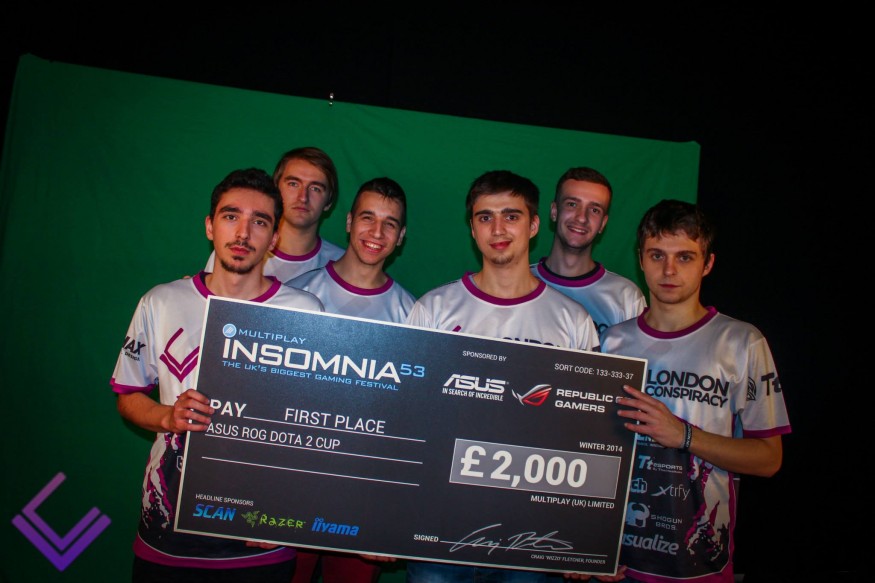 Two out of the four EU teams for the Starladder have been decided, C9 and LC have won their group and will be attending the LAN at Bucharest.
The Starladder XII European Qualifiers Phase Two Group A matches are now over, Cloud9 and London Conspiracy emerged as the victorious teams. C9 finished the group on top after losing just one game to Polar, the other three teams; Team Empire, Polar and London Conspiracy ended up in a three way tie in terms of points but London Conspiracy had a better overall game score amongst each other.
Their game scores were; LC : 3-2 Empire : 2-2 Polar : 2-2, the greeks beat Empire (2-0) and got that one key victory in the best of three that they lost to Polar(1-2) to secure a total of three wins and securing their spot at Bucharest. The Polar squad had to beat C9 in the last match of Starladder Group A today to qualify for the LAN but they lost that match (1-2).

Consequently, Team Empire and Polar have been eliminated from the tournament, this will be a huge blow for both teams since TI invites are around the corner, with this exit in the online stage the CIS teams won't have a chance to prove themselves.
It comes as a surprise because Team Empire have been a model of consistency in the past but seem to be struggling recently, having a record of 3-9 this month. Polar got back their mid laner Dk.Phobos from Natus Vincere and are slowly getting back in the grove having a poor record of 4-10 in this month.

Cloud9 have finally hit their stride with the new roster, they're looking dominant in April having won all of their matches with a record of 15-1 this month. On the other hand, London Conspiracy will finally get their shot at a major LAN tournament and look to compete against Tier 1 teams, it'll be interesting to see how long can they continue their Cinderella Story. For regular coverage and the matchups of the other group/regions check out the coverage hub.
Source: gosugamers.net