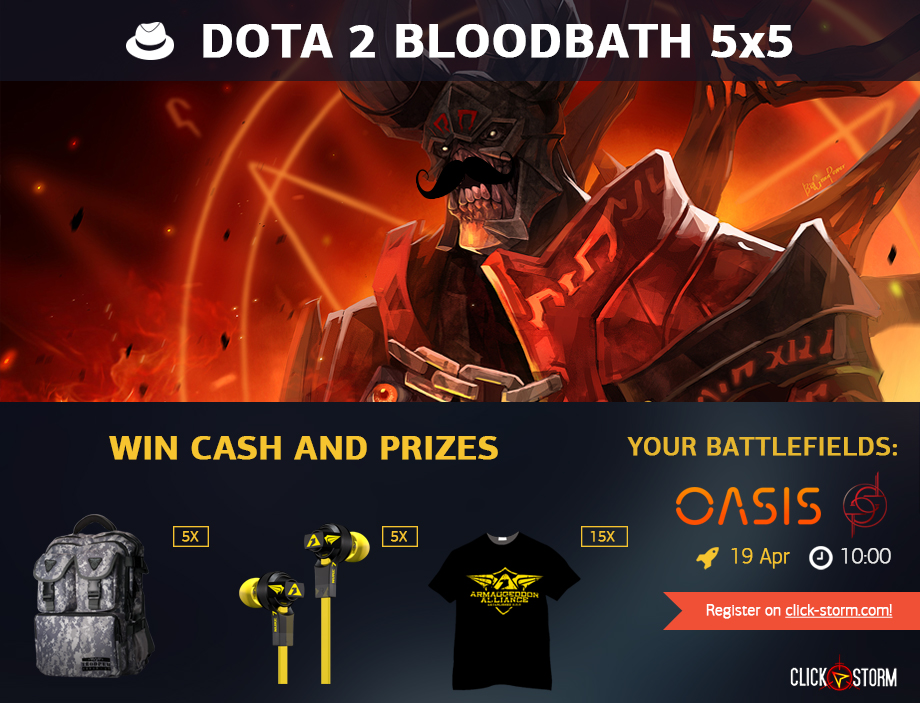 5x5 DOTA 2 LAN-tournament BloodBath Singapore will start on 19th of April, 10:00am Singapore time. Get ready for battle!
All participants will get a Click-Storm membership card with an initial free months.
Membership benefits
1 free hour each month in GG and OASIS cyber-cafes.
Discounts from our partners.
Discounts on online and offline tournaments.
Regular promotions and giveaways.

Scheldule:
All gather in OASIS Café at 10-00 am.
Verification of registration will be closed on 10-15 am.
Only captains should be needed for registration and for briefing.
Once again - it's LAN-tournament in two cafes. Captains should use Click-Storm chat to negotiate with opponents and then submit results. Win - for the whole match (when 2-1 or 2-0).
If it's your first time on Click-Storm, make sure your captain read this FAQ: https://click-storm.com/en/news/1288.
Prize fund
50% of entry fee.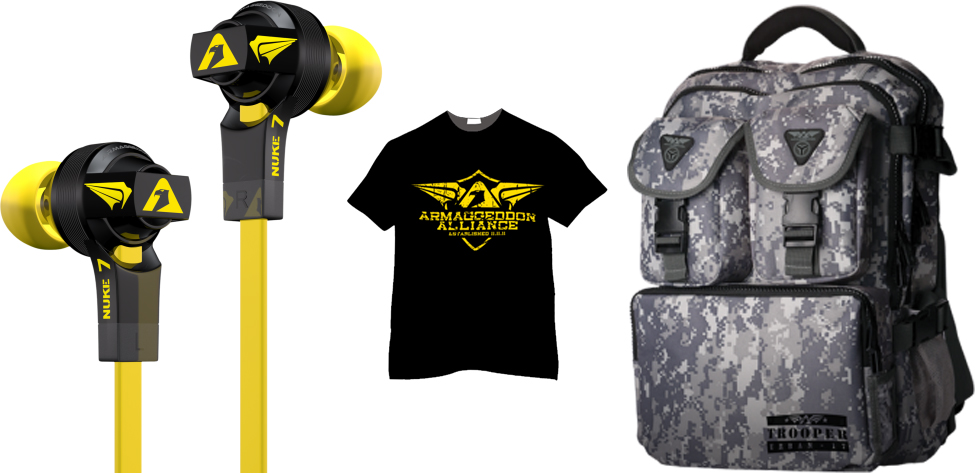 Entry fee per team
How to find a team in DOTA 2?
Go to our team finder and apply!
There are lots of applications already. Select DOTA 2 in the menu and send players private message.
Create your own application. Write about yourself and come up with a catchy title.
Battlefield:
Who can play?
Anyone.
First round is always best of three.
How to register?
Open the tournament lobby, click on register.
Invite friends, have fun. Send them link on the tournament lobby.
How to find an opponent and play tournament.
Rules
First round - best of three.