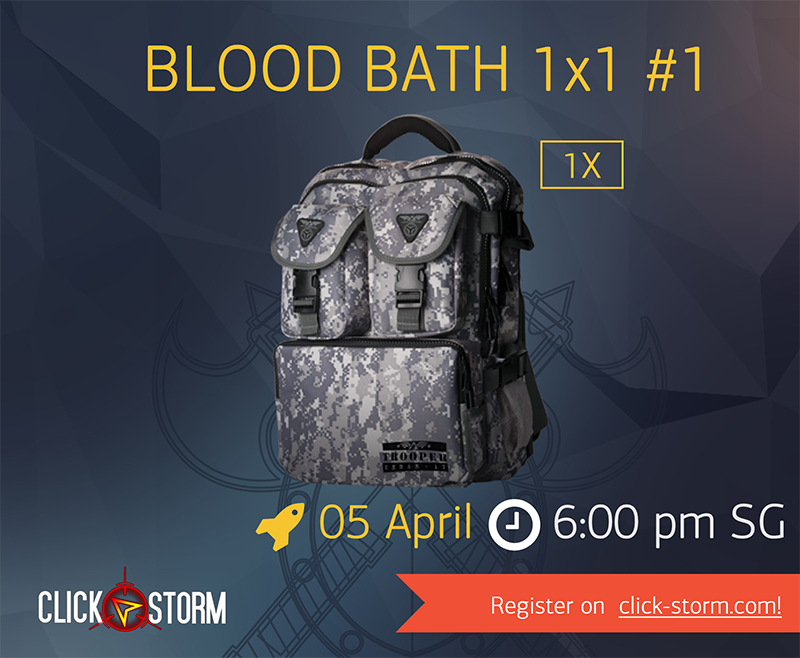 1x1 DOTA 2 tournament for SEA region will start on 5th of April, 18:00 SG time. Get ready for battle! Go mid 1x1!
Prize fund
Armaggeddon Trooper Hybrid-17 - great backpack for gamers. Made from thick, water resistant material. High quality custom EVA back support also allows for ventilation.
Entry fee
How to find a team in DOTA 2?
Go to our team finder and apply!
There are lots of applications already. Select DOTA 2 in the menu and send players private message.
Create your own application. Write about yourself and come up with a catchy title.
Who can play?
How to register?
Open the tournament lobby, click on register.
Invite friends, have fun. Send them link on the tournament lobby.
How to find an opponent and play tournament.
Rules