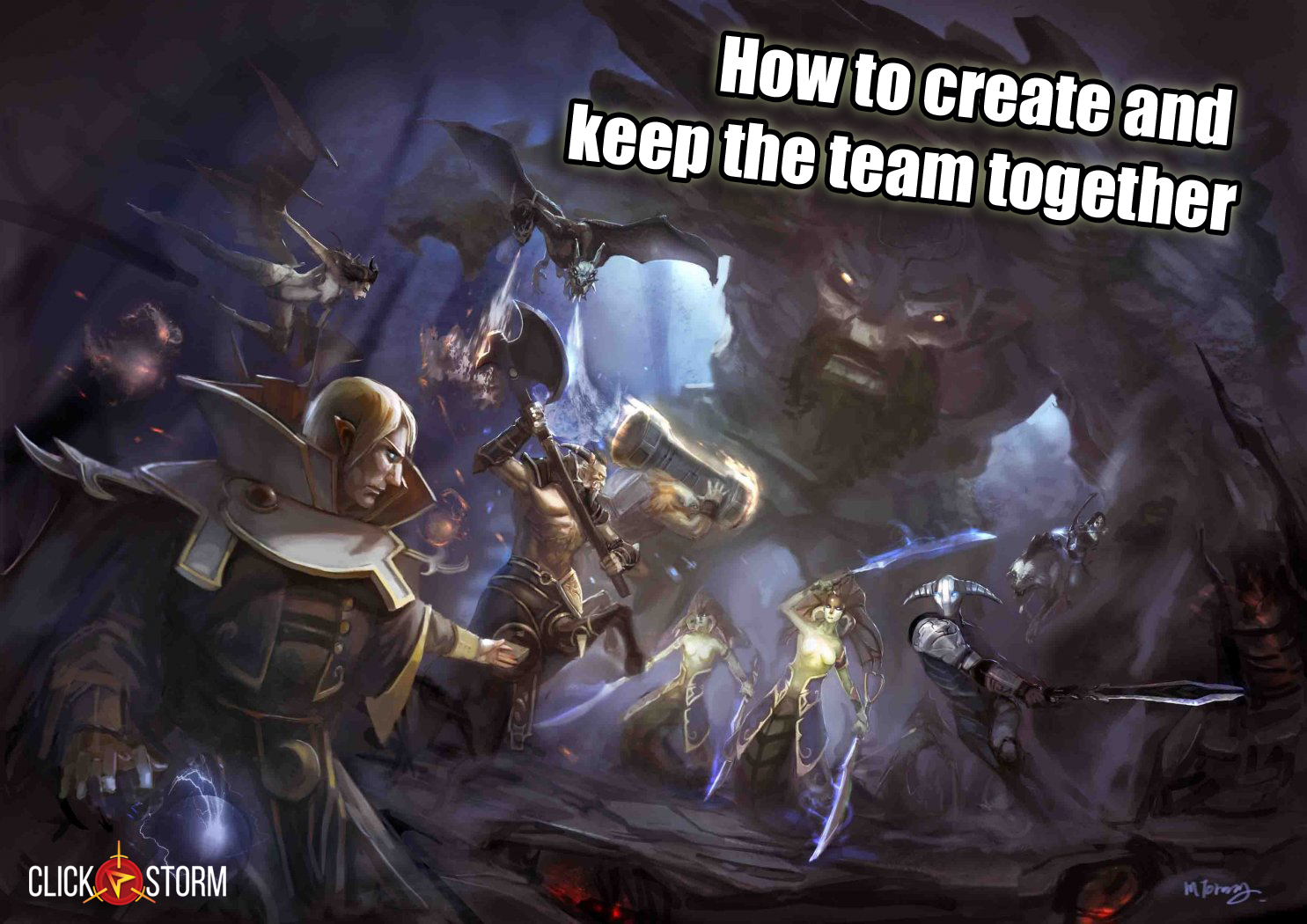 DOTA 2 is one of the most popular e-sports title in the world. Record breaking prize funds of The International attract more and more new players to the game a lot of which decide to create their own team.
And here we would like to offer you a few advices so you wouldn't make mistakes which caused a lot of both professional and non-professional teams to fall apart not long after being created. Here we go!
This guide is applicable to all game disciplines.
Why do I need a team?
The answer is simple. Beain in team allows you to experience the Tournaments of DOTA 2 which is drastically different from an ordinary public game. This the game that professional players play it's getting paid and it gather millions of spectators. The Tournament DOTA 2 is the next level, entirely different emotions and perception of the game.
One day after winning another public game you will come to realization that you have to move on - to find or create the team yourself. Perhabs you will decide to gather your frinds and start to play with them.
What should you know when choosing teammates?
Searching for teammates
The first and the most difficult step is to find the right people. That's not easy.
Where can you do it? For example, on click-storm.com there is a section to help you find teammates. There are already a lot of requests, you can see the statistics of the applicant in DOTA 2 if he has his Steam account linked to the site and send him a message on the web site or in Vkontakte.

Follow these simple rules:
-Search for teammates equal to your level. That way it would be easier to achieve good team-work and improve. Players that are better than you would probably choose a stronger player after a few games. It is also true that with stronger players your results would be higher but they won't tolerate you long enough. To gather a team of equal level and train against stronger teams is a much better way.
-Choose applications that are written appropriately and have no inappropriate words. If a person can not compose a consistent text and writes with mistakes this person probably has issues with logic and common sense.
-In application briefly and clearly describe your experience and what you expect. For example: 17 years old, played DOTA 2 for 5 years, participated in more than 10 tournaments. Looking to find a team to train and participate in tournaments at least once a week.
-Don't place emphasis on the age of the applicant. Just take in adequate people. You can find a completely reasonable 15 years old teenager and people could be blockheaded even in 23.
First games and players evaluation
Now that you have gathered your team where everyone is of equal skill level and positions are assigned you are ready for training. It doesnt matter if it's public matches or arranged matches against another team, the first thing you have to do is familiarize yourself with teammates.
If you have difficulties with communication or disagreements arise way too often that means that you should part ways with this person.
Here I would like to quote the captain of the non-pro team Florida: "In competitive DOTA the upbringing and character of a person are just as important as his skill. Every captain check these points when they invite someone to join their team."
If you are the captain of your team this should be a postulate for you. One of the main problems for most of the teams is lack of mutual understanding and contrasting characters. There you have to decide what is more important for you.
Good individual skill + terrible character = failure
Medium individual skill + moderate character = worth trying
Good individual skill + ideal character = "the dream" :)
Let's look at the first option. I have not yet encountered a team where players had the skill of the DOTA Gods themselves but were ill tempered. A team where members always argue is doomed to fail from the very first game.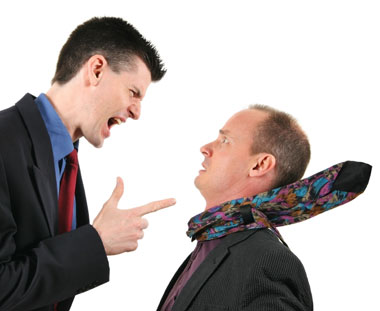 The second option is suitable for a fresh team. Together with a player like this would be good to improve skill, review games, train, communicate outside the game and develop teamplay.
The third option is an exception. It is possible to find such a player but it is harder than option two. Nonetheless, why not to try?
Now let's talk about the process of selection of the players. It may take some time. Quite a lot of players I interviewed that have been searching for teammates said that sometimes they couldn't find a suitable player even after 20 tries. Arm yourself with patience.
Selection of the role.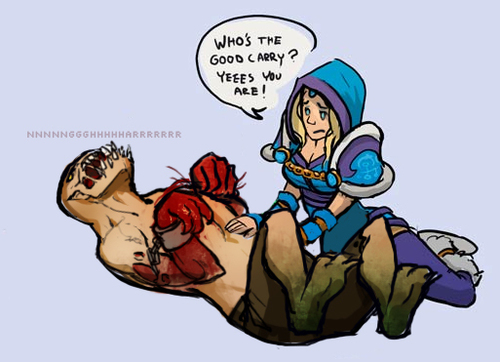 A lot could be said about the roles. There I can give you a simple advice - from the very beginning play the role you can play and accustomed with. Play different roles is good for general development. Hovewer, you wouldn't be able to play every role equally good.
There is 2 points you should pay attention to. First - begginers usually underestimate support roles. Second - not everyone is suitable to be a captain.
Briefly about supports. Support is in no way easier than any other role. They set the pace of the game from its very beginning. Comfortable farming of the carry, vision and spotting of enemies, additional farming of other teammates, ganks and a lot of other stuff depend on supports. There is no point to write detailed guide for support there is already a lot of them. Watch video guides if you want to play this role.
First of all you should take a look at a warding guide.
Being a captain.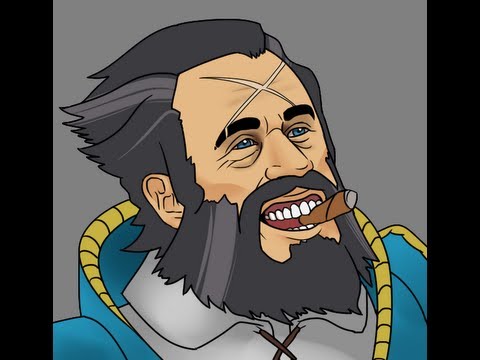 Undoubtedly, captain is the main person in the team. He decides one or another move, build the strategy and style of the game.
Briefly about a captain.
1. He is the leader for his teammates.
2. He takes responsibility for mistakes of the team and not of a particular player.
3. Can pick the right heroes taking into account individual skill of his teammates and picks of the enemy team.
4. He decides team's play style.
5. Coordinates players on the map.
6. Impartial to teammates.
7. Can quickly size up the situation and make a decision.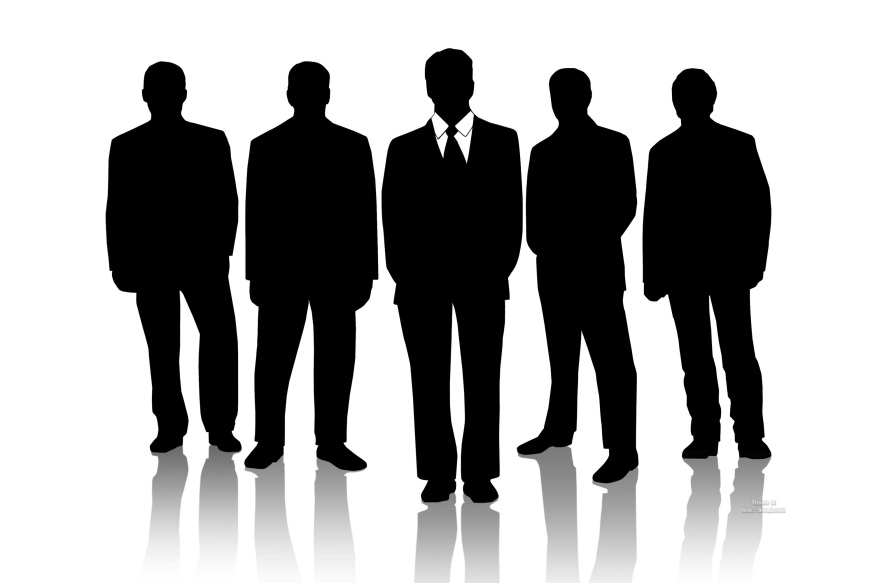 Those are only the basics. Genuine captain should also have other qualities and be a true leader. Are you ready for this and confident that you can do it? No? Then you should pass this role to a suitable player.
Attention! Do not play without a captain, without a leader any team will immediately turn into a disorganized mess and won't be able exhibit good team play.
Rome was not built in a day and so are the captains. To become a good captain is a hard work and the teammates should help him with this. If the captain made a mistake do not whip up the tension, watch the replay together, analyze the situation and come up with a common opinion. Try to do what your captain wants you to do even if you disagree with him. As a last resort you should calmly suggest your option after the game.
In the beginning responsobilities could be divided. For example one player makes good picks, second is good at coordinating etc., but the last word should always rest with the real captain.
Team play
There is no secret technique how to improve your team play. All you have to do is play together and review your games together, correct your mistakes. Begin with easy to play heroes (5 strong heroes with lots of HP, simple carry and supports with good control abilities etc.) It is necessary to start with the basics because team play is a complex and complicated thing.
After getting used to coordinate actions with teammates it is time to move to more complex picks. Additionally, train your double and triple lanes in public games, try something new, play the heroes and setups you are good at. Do not blindly copy picks of pro-players, most of the time it won't make much sense in your particular game.
Increase you heroes pool in public games. At first learn to play 3-4 heroes of your role then step by step increase your pool to 6-7. Once in a while play heroes (of your role) you haven't played for a long time.
Train your laning phase as well as team fights. You should always be clear on who participate in the fight, who should be focused, who disabled and who can be ignored and finished off after the fight. Generally all of this should be explained by the captain. Hovewer, as you improve your skill and team play you will start to understand these things yourself. Discuss your actions in fight with teammates, in what order to use hexes and stuns, try state your intentions as often as possible. Always maintain communication with your teammates.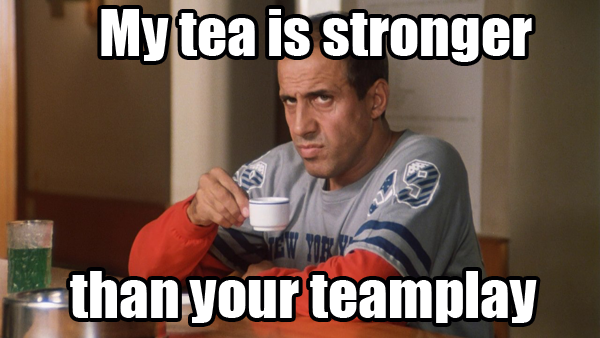 In the beginning a fresh team is expected to often be defeated. Do not give up, yell or quarrel with teammates. It's ok to be defeated. Start to analyze your mistakes. As you grow as team you will learn more and more new things you wouldn't even think about without being defeated.
"We won means we played good" is inaccurate. Pretty sure you played not against EvilGeniuses or LGD and most likely enemy team just made more mistakes than you.
Having gained experience participate in amateur tournaments as often as possible. Playing against different teams is a very beneficial experience. Along the way you can also make arrangements for clan wars. If you lose to a stronger team don't be discouraged they help you grow stronger. You can analyze your mistkes and gain experience.
Relationship
Communication is probably the leading factor of any team. I touched upon this topic more than once as it is on the relationship that the team is built on.
Do not forget why you got together and what goals you pursue. Would quarrels and insults help to achieve them? No! A lot of teams disbanded because of conflicts. Yes, quarrels and unpleasant talks are inevitable. But you should give your best to restrain your emotions and if necessary calm your teammate down.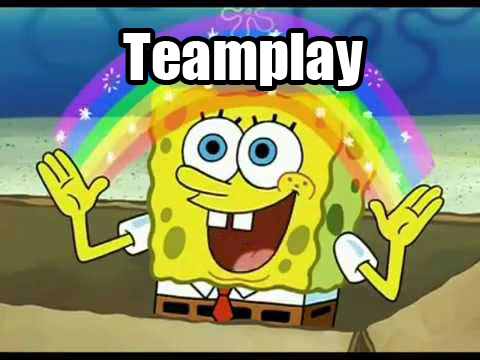 Be yourself the person who solves the conflicts or signs of conflicts. Turn everything into joke and calm down yourself and your teammates. Learn it to heart that insults and quarrels won't help to solve the problem. You would just waste time and nerves.
The team with good mutual understanding has higher coefficient of performance than a team where everyone wants to punch another in the face. Hovewer obvious it may be it is a fact.
That's all I wanted to tell. Good luck in the game and in the team. Let's meet at the tournaments!