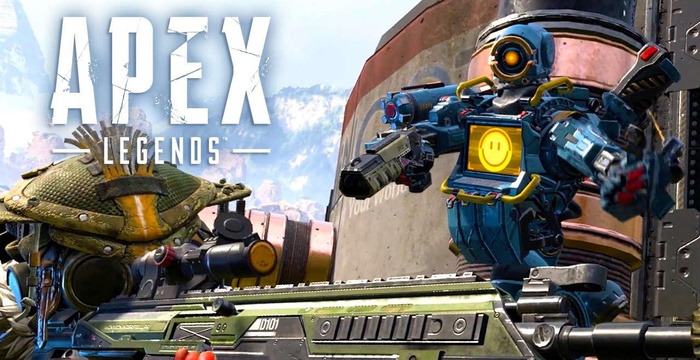 In Apex Legends forum players write about having problems with Easy Anti-Cheat. We will tell you how to fix issue with Easy Anti-Cheat in this guide.
Run the game only from official launcher while testing. Launching the game from custom shortcuts may cause errors.
Method 1. Verify connectivity to Easy Anti-Cheat
Ensure you can access our Content Distribution Network by following these links: link 1, link 2.
You should see the message: 'OK: connection successful'
If neither of the links displays the expected message, make sure that nothing is blocking your Internet connection. If necessary, add Easy Anti-Cheat and the game folder to your firewall exception list or temporarily disable your firewall. Sometimes connection issues are caused by incorrect network router settings. For further assistance, contact your Internet Service Provider.
Method 2. Update Windows
System files that the game relies on may be missing. First, make sure all the latest updates for your operating system are installed.
Secondly, install the latest Microsoft Visual C++ Redistributables.

Lastly, run the following command with Administrator rights to repair corrupted system files:
sfc /scannow
Follow this guide for instructions on running a command with administrative rights.
Method 3. Update the game
The game may fail to start when game files have been corrupted or are missing. Verify the game file integrity.
In your Origin library, right-click the game panel and choose the repair option.
Errors may also be caused by a corrupted EasyAntiCheat installation. Follow this guide to repair the Easy Anti-Cheat service.
Method 4. Close all unnecessary programs
Some programs on your computer may interfere with the game you're playing or Easy Anti-Cheat. Close all other programs not related to Windows. A 'cold reboot' may be required. Follow this guide for instructions on performing a cold reboot.
Method 5. Manage your anti-virus
A common cause for errors is related to a virus infection on your system. Performing a full system scan is highly recommended. If you don't have an anti-virus or it has been out of date for a while, you can use the software listed in the malware troubleshooting guide.
If the scan does not surface any issues, it may be so that the error is related to anti-virus or similar software being corrupted and falsely blocking Easy Anti-Cheat. Simply disabling it may not entirely stop the software from interfering with Apex Legends. Please uninstall any such software temporarily to verify that the game launches without it. If the game otherwise starts without issues, proceed to add its installation folder to the exception list. Instructions on how to do so can usually be found on the software developer's website. Some are also listed in the anti-virus compatibility guide.
If all else fails...
If the advice listed here did not help you fix the game error then your operating system is most likely heavily corrupted or the hardware is broken. If you have been seeing random system crashes before, we strongly recommend performing a clean Windows installation. A drastic measure, certainly, but one that will ensure that nothing is interfering with the game.
Alternatively, you can ask for assistance by sending a tech support ticket.
Source: answers.ea.com.