FREE DELIVERY IN SEA for all equipment and FREE T-shirt* with purchase of Armaggeddon Trooper HYBRID or Armaggeddon Alien IV G9X Yellow.
We sell only thoroughly tested and approved gadgets.
Order now aprroved gaming gear!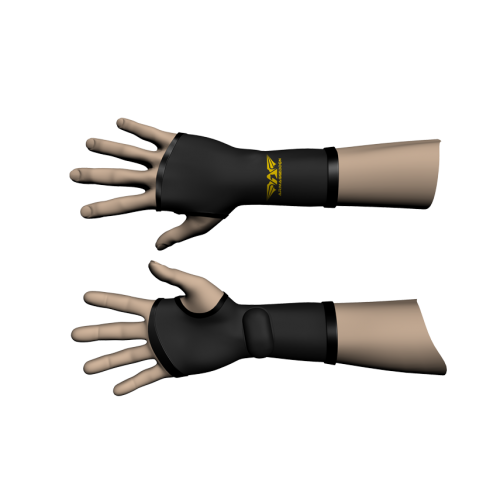 The Calibre professional gaming glove is an innovation first of its kind, pioneered by Armaggeddon.
Extreme PC gamers will be familiar with the intensity of competitive gaming and the physical strain it puts on their wrists and fingers.
Left unchecked, such continuous intensive activity could possibly lead to compression neuropathy and eventual permanent nerve damage such as Carpal Tunnel Syndrome (CTS).
Raising the wrist's height to match your fingers' aid in blood flow to the extremities of your hands.
Neoprene at the core layer of the glove's fabric helps keep your hands warm while you battle it out in chilly, air-conditioned tournament venues.
High quality ethylene-vinyl acetate (EVA – the same padding used in extreme sports equipment) is incorporated into the wrist cushion for effective pressure relief.
The Lycra composite lining reduces the friction between your arm and the table surface.
Order now aprroved gaming gear!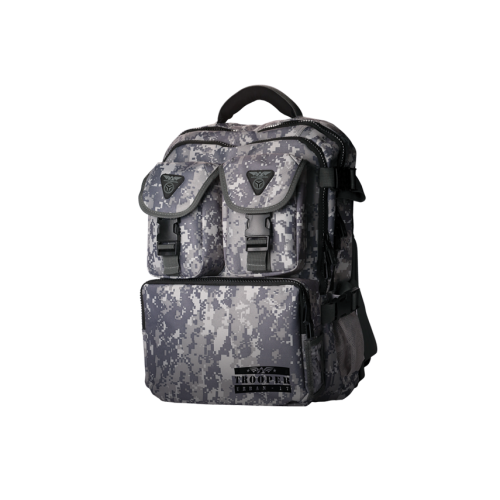 The Ultimate Gaming Laptop Bag is not only suitable for gamers, but also students and business people alike.
Trooper HYBRID - 17 - great notebook backpack. Each section of the bag is dedicate to housing a critical part of your portable gaming set-up, including your laptop, keyboard, mouse, headset and mousemat. Thick, water resistant material.
Order now aprroved gaming gear!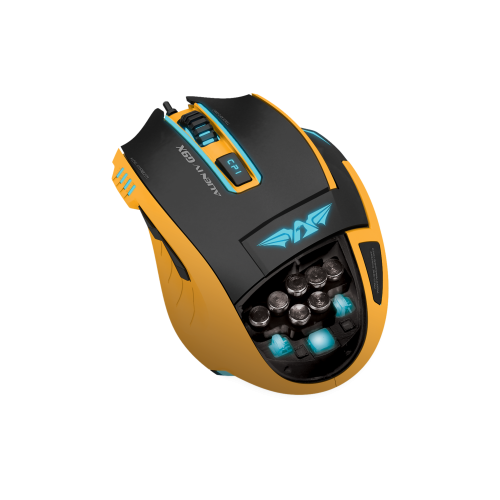 The Alien G9X is an optical gaming mouse with 6 Macro-able buttons developed based on gamer feedback. It comes with extra-large Teflon mousefeet for a faster and smoother glide, and its rubberized finishing enhances the grip and comfort for long hours of usage.
6 Macro-able™ optical gaming mouse with 512KB on-board memory
CPI switching on-the-fly [default] : 400/800/1600/3200CPI
Software CPI setting : as low as 400CPI up to 6400CPI
Adjustable polling rate(/second) : 125Hz/500Hz/1000Hz
Frame rate : 6600fps
Acceleration : 20G
Advanced Optical sensor : PixArt 3305
Adjustable mouse light effects and up to 4 colour options
Total 6-Buttons with 2-Way Click scroll [save up to 7 macros in 5 available profile]
High performance tracking speed : up to 160 inches per second
Resolution range : 400 ~ 6400CPI
Cord length : 1.8 meters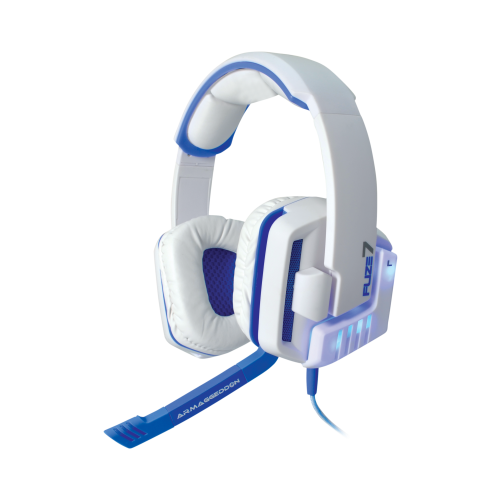 Armaggeddon's FUZE series of headsets has its name rooted in the idea of creating a fusion bomb.
The Fuze series strikes a good balance between the treble, mid-range, and bass frequencies - this produces rich details that contribute to an immersive sound stage.
Headphones:
Frequency response: 20Hz ~ 20KHz
Impedance: 32 Ohms (Ω)
Sensitivity: 115dB SPL @ 1KHz
Rated power: 20mW
Driver size: 50mm
Total numbers of drivers built-in: 2
Microphone:
Noise cancellation
Frequency response: 16Hz ~ 20000 Hz
Sensitivity: -38db
Signal-to-Noise ratio: ≥60% ~ 80%
Other Specifications:
Audio and microphone jack: USB 2.0 gold plated
Software Included:
Up to 7.1 Adjustable speaker angle and positioning
Manual equalization with DB slider
Order now aprroved gaming gear!
*While stocks last. Hurry up!