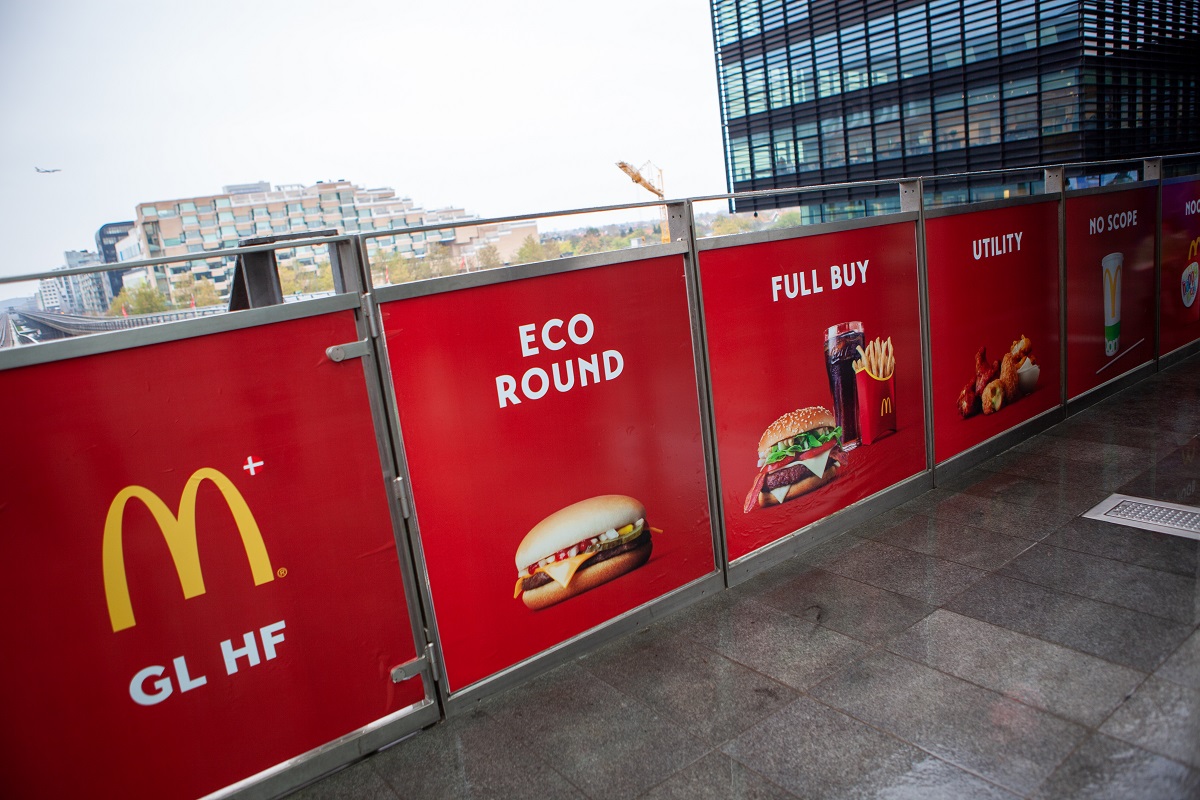 Counter-Strike fans attending the BLAST Pro Series in Copenhagen this coming weekend are in for a treat, courtesy of McDonald's Denmark. The fast-food chain has rolled out a custom menu full of Counter-Strike references. This campaign was driven primarily by McDonald's Denmark's creative agency NORD DDB.
Denmark has become one of Europe's most active regions within esports, particularly for Counter-Strike, with teams like Astralis and Heroic. Esports media production company RFRSH (which runs BLAST Pro Series) has its headquarters in Denmark, and its BLAST Pro Series was even picked up by national television network TV 2 Denmark. Even the country's prime minister is a Counter-Strike fan.
McDonald's has gotten involved in esports several times in the past. Previously, the chain has partnered with ESL for the StarCraft 2 World Championships in 2017, the German national championship series ESL Meisterschaft, and last weekend's ESL One Hamburg competition. It also partnered this year with La Liga and Spanish esports organizer LVP to launch the Virtual LaLiga FIFA tournament and is a main sponsor of the King Pro League in China.
Source: esportsobserver.com