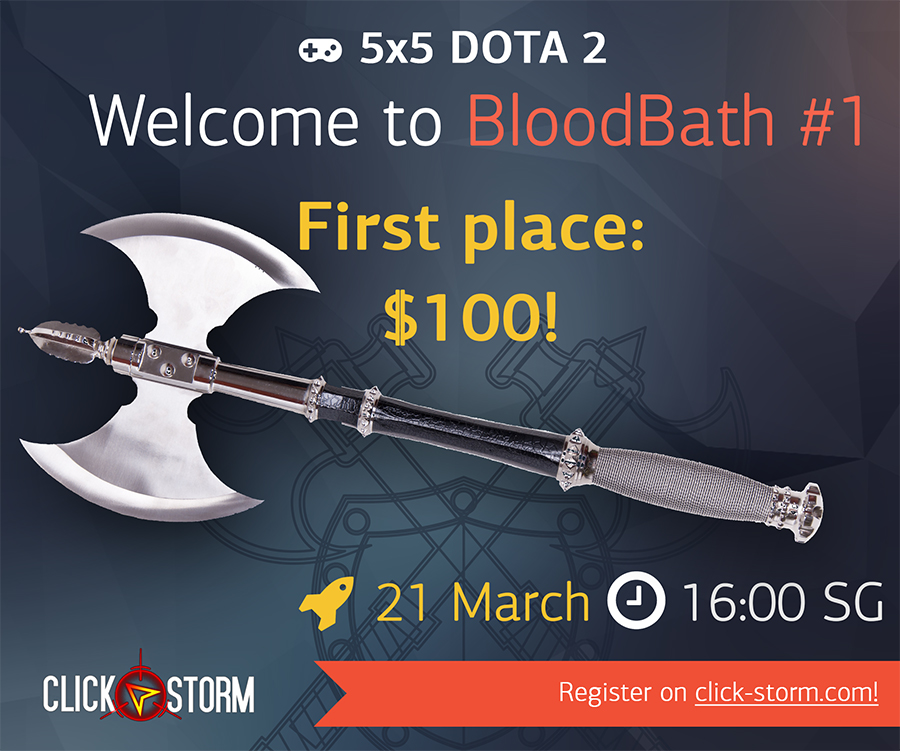 Get ready for a good fight! BloodBath #1 is an online DOTA 2 tournament for all SEA players.
Register all your team for free and win $100!
Need a team? Apply now!
Don't forget to invite all your team member
1. Enroll your team and invite team members - just send them your personal direct link.
2. Captains should be present on the web-site.
3. Play hard and have fun!