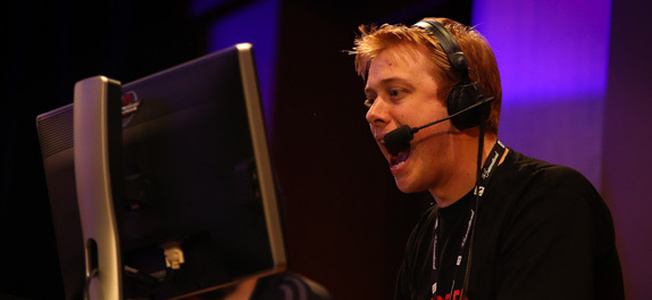 PGL has revealed the casting crew for their Kick-off Season of Champion Series. The stream will debut on Thursday with the qualifiers.
The Kick-off Season of PGL CS:GO Championship Series is almost set to begin, only the two more spots are left up for grab and today the organizers have announced the casting crew line-up.
The English broadcast will be done by ESEA's Matthew "Sadokist" Trivett who could have been seen in action at X Games earlier this year where he did a fantastic job together with Daniel "ddk" Kapadia. Sadokist's partner for PGL event will be a very well known Dota2 commentator Toby "TobiWan" Dawson, who's making his way into CS:GO waters.
The European qualifier will kick off today with the first matches, however the stream will cover only the final matches which will be played on Thursday. Qualifier will feature two separated brackets where the winner of each will get their ticket for the main event.
Stay tuned to GosuGamers for more news about PGL CS:GO Championship Series and much more!
Source: gosugamers.net