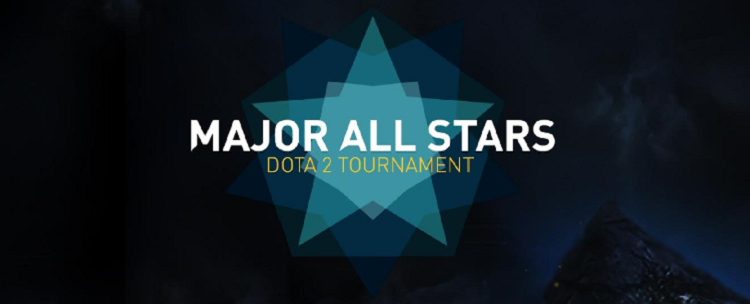 The Major All Star EU qualifiers are down to its last stages with only four games left to be played. After today's games, one of the finalist will be decided and one of the four teams left will be eliminated.
The winner of the EU qualifiers will be the team that book their tickets for the Major All Stars lan finals in Malaysia, they will also have secured themselves a portion of the $100,000 base prize pool for this tournament.
Today's match will kick off with a best of three between PowerRangers and NiP; stakes are high in this match as the loser will get eliminated. PowerRangers seem to be playing better than before after the surprise elimination of Hellraisers in their match yesterday which PR won 2-1.
Today, they will be playing with a different stand-in, depending on the stand-in's synergy with the team, the performance PR can put up ranges from amazing to disastrous. As for NiP, they seem as solid as before after putting up an expected performance yesterday regardless of the roster change which saw their mid player replaced.
As for the second match of the day, it will feature the two CIS juggernauts facing off, Asus.Polar and Empire. The winner will secure themselves a spot in the finals where they will find that they are one best of five from securing a trip to the lan finals. Both teams are comparatively even in this match up and the series will probably be three close games in a row.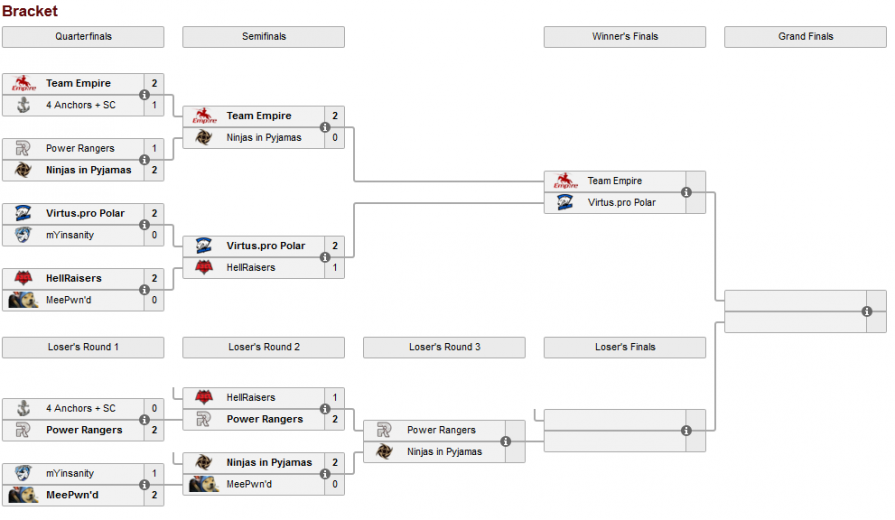 Sources: gosugamers.net, teamliquid.net