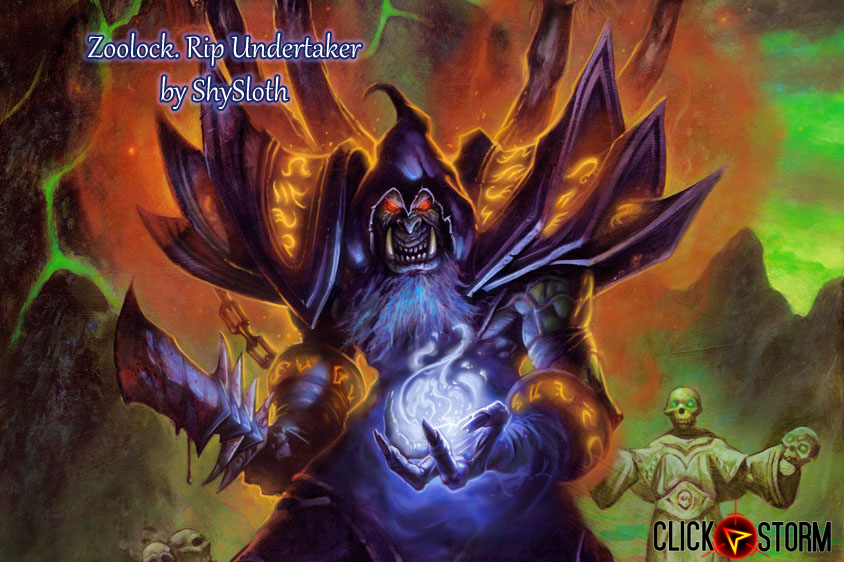 This deck is designed around reyand's zoo, and the adaptions made to it over time. like xixo's addition of implosion and sea giant.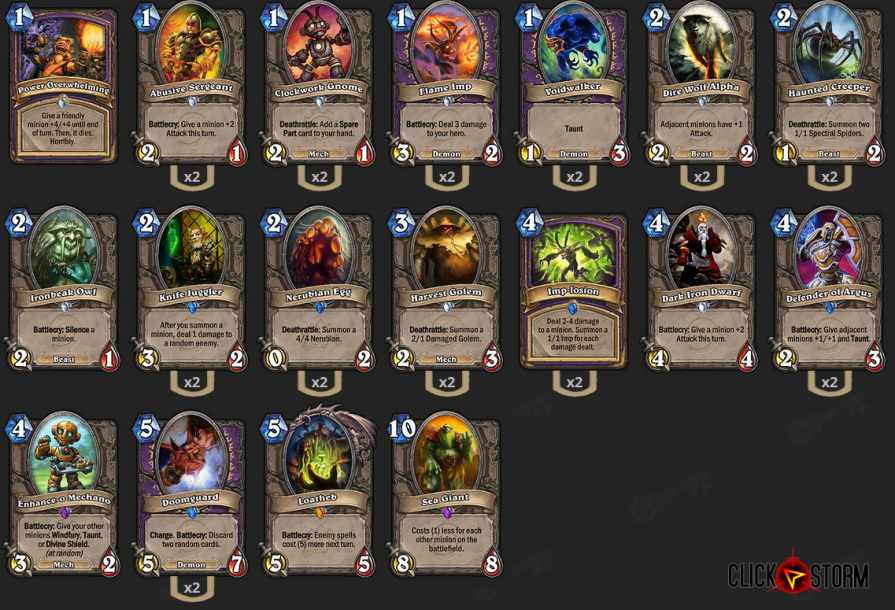 MULLIGAN:
You want to look for Flame Imp, Voidwalker, Haunted Creeper, Knife Juggler, Dire Wolf Alpha, & Argent Squire. Other then this these cards you usually want to toss everything else.
Exceptions: Nerubian Egg against Shaman & Paladin.
Overview deck:
Gameplay video:
Source: hearthpwn.com