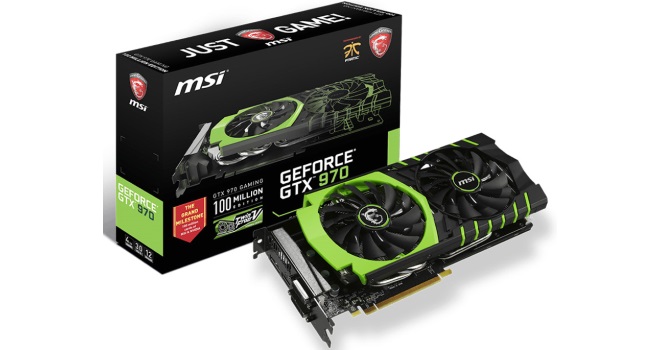 To celebrate the grand milestone of selling over 100 million NVIDIA GPU based graphics cards from the moment MSI started to manufacture these until 2015, MSI has prepared a special limited edition of its recently launched GTX 960 and GTX 970 models with a striking NVIDIA green color scheme. Partnership between MSI and NVIDIA dates back to the nineties, before the first GeForce cards were available and Riva TNT was the benchmark.
Both cards feature the well-known MSI Twin Frozr V cooler. With a smaller than 2-slot design the Twin Frozr V is able to surpass previous generations by a large margin. The advanced 10cm Torx fans ensure huge amounts of silent airflow and visually complement the bold look of the latest Twin Frozr design.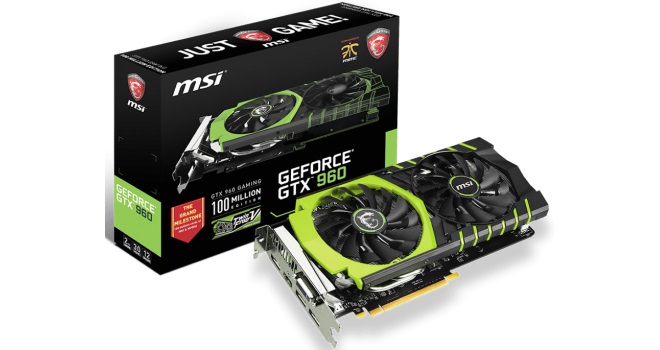 Graphics card's specifications:
GeForce GTX 970: core frequency 1140/1279 MHz, memory frequency 7010 MHz, 4 GB GDDR5, DL-DVI-I, DL-DVI-D, HDMI, DisplayPort, 269x141x43 mm.
GeForce GTX 960: core frequency 1216/1279 MHz, memory frequency 7010 MHz, 2 GB GDDR5, DL-DVI-I, HDMI, DisplayPort h3, 267x139x48 mm.
Source: TechPowerUp