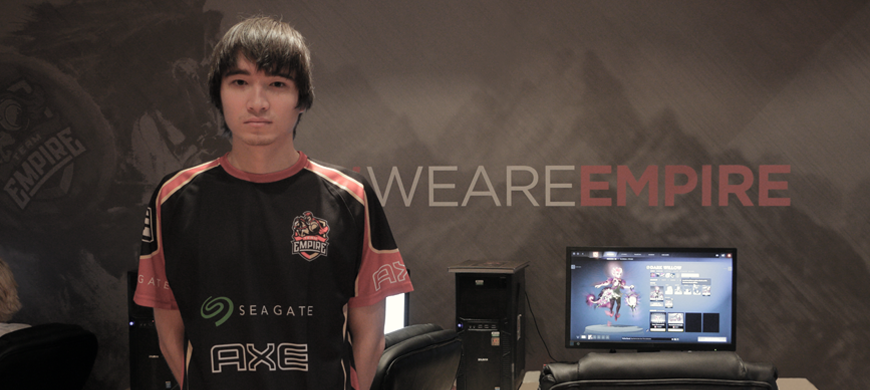 Penalties are in play for Team Empire who decided to make a roster change outside the shuffle period.
Due to unmentioned reasons, Vladimir 'Chappie' Kuzmenko was released today from the active roster, his replacement being an old Team Empire friend, namely Airat 'Silent' Gaziev. While Silent has spent over three years in total at Team Empire, last time leaving the squad in December 2015 to play for Virtus.Pro, Chappie made his career break out only at the beginning of January 2017 when he was officially introduced as the new Team Empire carry. With Chappie in the safe lane, Team Empire qualified for The International 2017 but the youngster couldn't attend the event as the US embassy was late to return his passport although the visa application was approved.
Without any comment from the team, Empire were recently seen playing with Silent as a stand-in during the Adrenaline Cyber League closed qualifiers.
«For Team Empire Silent is not just a player — he is an important part of our history! History which remembers many huge victories. We are lucky enough that Airat was ready to play on such responsible role when we needed new carry player. I was sure that someday Silent is going to return to Team Empire and I am really happy that it happened today», – said Alexandr 'StrangeR' Solomonov, Team Empire's esports Director in the official announcement.
Team Empire had a rough start in Dota Pro Circuit, and haven't qualified for any of this year's Minors or Majors so far. With Silent returning home, the Russian squad hopes are renewed as Alexandr 'StrangeR' Solomonov mentions in his statement:
«The beginning of the season was not successful for us but we always have rough autumns. This year we are planning to bounce back a little bit earlier».

Silent


fn


Ghostik


Miposhka


VANSKOR
Source: gosugamers.net