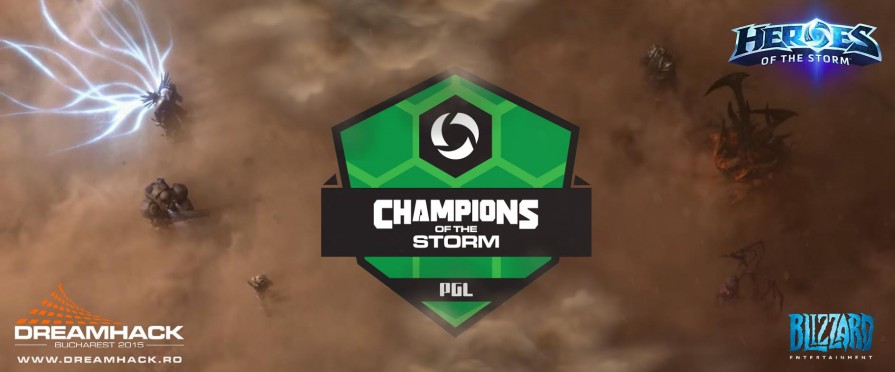 (Bucharest) March 23. Heroes of the Storm—Blizzard Entertainment's new team brawler—will be one of the major titles featured at DreamHack Bucharest 2015 (April 24-26), where four of the best European teams will compete in the PGL Spring Champions of the Storm tournament for a lion's share of a 10,000 euros prize pool.
Although it's currently in the beta testing phase, Heroes of the Storm has already enjoyed success on the competitive gaming scene. Teams from around the world have started shaping the meta during their clashes in various tournaments, while online content creators have been hard at work producing videos, tutorials, and in-depth guides for Blizzard's newest competitive title.
For the Spring Edition of Champions of the Storm, eight European teams were invited to participate in the double-elimination, online qualifier phase.
And after two days of intense matches, Gamers2, El Nexo, Fnatic and SK Gaming emerged as the four contenders thatmanaged secure a spot in the LAN playoff at DreamHack Bucharest 2015.
For the official English broadcast, Thomas "Khaldor" Kilian will team up with Christopher "Tetcher" Ivermee to take viewers all over the world through all the action, picks and bans and overall team strategies.
The €10,000 euros prize pool will be divided as follows:
1st place: 5,000 euros
2nd place: 2,500 euros
3rd place: 1,500 euros
4th place: 1,000 euros
Keep an eye on www.dreamhack.ro for more information on the PGL Spring Champions of the Storm format and schedule.