The D2CL European Qualifiers are well underway, Hell Raisers and Empire are on the top and Burden United are currently third after playing just five games. NiP and Navi are struggling so far, they're at the bottom of the standings.
The Dota 2 Champions League European Qualifier Group Stage is almost halfway through, Hell Raisers are looking great so far, currently on top of the table, they've played just six games so far and losing just one game to the Ninjas In Pyjamas. Team Empire also have five points but they can be considered a close second since they've played eight games compared to HR's five.
Burden United replaced Meepwn'd after their disbandment and have looked good as well, just one point behind HR and Empire. They're still in the playoff picture since the top three move on to the LAN finals.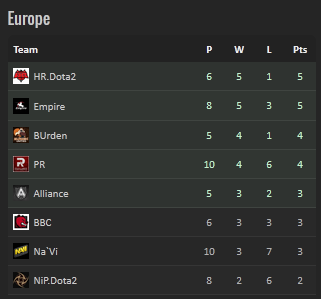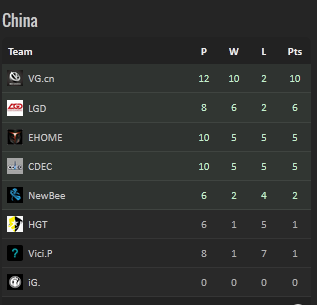 Ninjas In Pyjamas' performance has been surprising, they're doing well in other competitions; finished third in the Major All Stars LAN and have had consistent performances in other qualifiers/online tournaments, are currently at the last position in the standings.
Swedes' chances of making the LAN finals look very slim as of now. Navi has been going under going some roster changes but they're performance looks very underwhelming, winning just three out of ten games so far.
Alliance and Balkan Bears Corleone are in the middle of the pack, they've played just four and five games respectively so far. If they're able to string some wins they might have a shot at the LAN finals.
BBC who replaced Virtus Pro look worthy of the spot, having a 50% win rate after six games. For more coverage of the D2CL, head on to the coverage hub.
Source: gosugamers.net