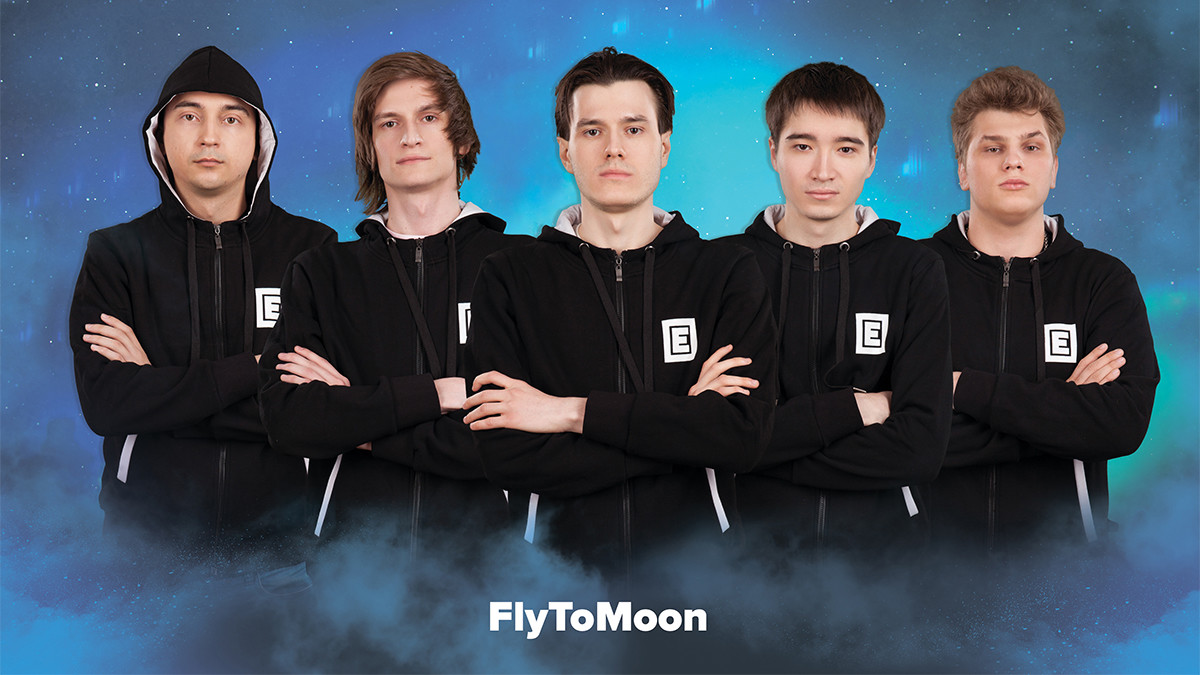 Team Winstrike, previously known as FlyToMoon, have successfully nabbed the only spot through the CIS Regional Qualifiers to the main event of the International 2018.
Team Winstrike have qualified for the biggest and most prestigious Dota 2 event of the year, The International 2018, by defeating well-known and stacked teams such as ESPADA, Team Spirit and Team Empire. As one of the two teams to receive direct invites to the Regional Qualifiers of the CIS region, besides Vega Squadron, they proved their worth and showed some unique and impressive plays.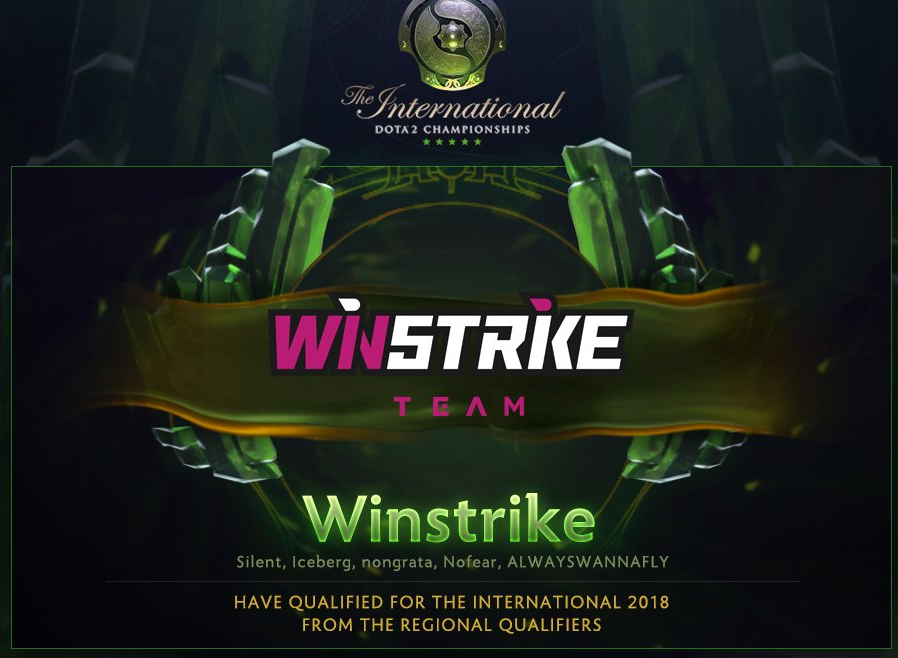 Right off the bat, Team Winstrike showed what they were capable of, topping the group of the regional qualifier. After losing only one game, their first against Double Dimension, they went on to dominate every other team with surprising ease.
Reminiscent of the Madness Qualifiers of EPICENTER XL, they showed their prowess of winning BO1 series, as the games got shorter and shorter the further the group stage progressed.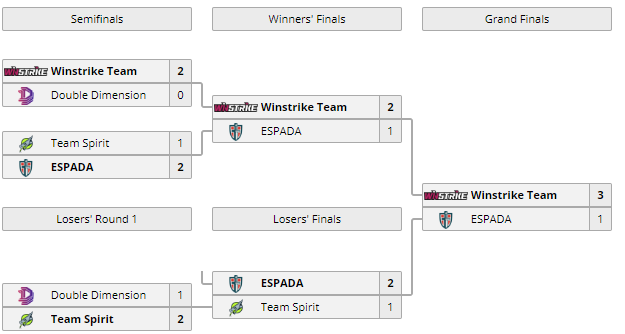 Team Winstrike roster:

Airat "Silent" Gaziev


Bogdan "Iceberg" Vasilenko


Alexey "nongrata"' Vasilev


Alexander "Nofear" Churochkin


Andrey "ALWAYSWANNAFLY" Bondarenko
Source: gosugamers.net