Hellraisers have decided not to attend the Chinese tournament citing teams not recieving payment from the first season and a lack of clear travel information as reasons for their departure. Swedish team LAJONS have been announced as their replacement.
On December 17th it was announced that Cloud 9 were pulling out of i-League Season 2 for multiple reasons, some of which got their team banned from the next season of the tournament. Now it has been announced that Hellraisers have also decided to exit the tournament and they issued a statement explaining their reasons:
"There are several reasons. First of all, there is information that some teams still haven't been paid for the first season. Second thing is the lack of clear statement about the trip to China and it's reimbursement. Thirdly, there is a delay in getting visas which could be dealt with, but for it we should've been sure in the first two points. We apologize to the organizers, Chinese and our fans. But there is no time to be sad - we got the finals of several important online tournaments ahead of us, also New Year is coming with new hopes and goals." (Translation provided by ingik)
This concludes a bad week for the i-League organisers ImbaTV, with the tournament drama sure to continue following this development. However, the decision means upcoming Swedish team LAJONS will replace Hellraisers as the second European representatives for the tournament, joining Virtus Pro. They have announced that they are in the process of securing visas for the tournament while Cloud 9's vacant position is still waiting to be filled by the winner of a Chinese qualifier.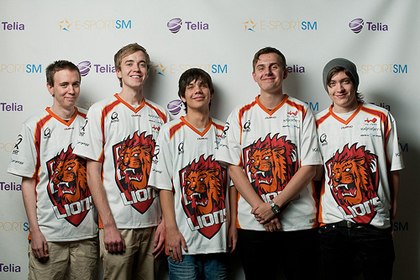 The remaining competing teams:

Vici Gaming


MVP Phoenix


Virtus.Pro


LAJONS


TBA


TBA


TBA


TBA
* Team announced as a replacement for Hellraisers and Cloud 9
The remaining Chinese teams will be announced when the qualifiers have been completed. The tournament playoffs are due to begin on January 1st and expected to feature a double elimination format. The main event is due to take place in Shanghai, China on January 10th with the teams competing for a prize pool of $100,000 and 15% of the revenue.
Source: gosugamers.net