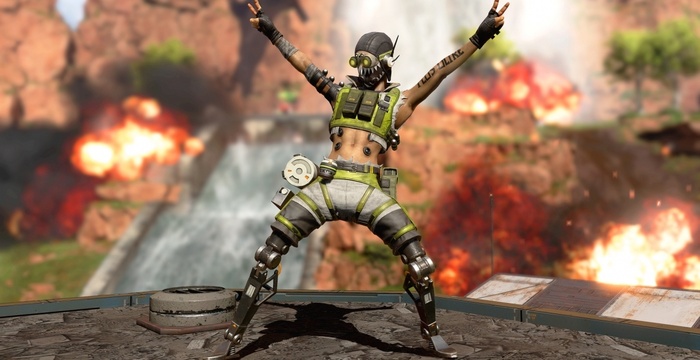 Battle Pass in Apex Legends introduced to the game a lot of exclusive cosmetic items which you can obtain by leveling up to level 100.
In case you don't want to spend money in the in-game shop you may receive cosmetic items by just playing the game. Earned experience points will still be accumulated in the Battle Pass tab but you won't be able to receive premium items.
First season will continue for about 3 months. During this time the following rewards will be available:
5 Apex Packs
Unlocked at level 2, 12, 24, 34, and 46
Rare Octane "Messenger" Skin
18 Wild Frontier Stat Trackers
Season 1 Wins as Gibraltar at level 4
Season 1 Wins as Pathfinder at level 6
Season 1 Wins as Wraith at level 8
Season 1 Wins as Bangalore at level 10
Season 1 Wins as Bloodhound at level 14
Season 1 Wins as Caustic at level 16
Season 1 Wins as Mirage at level 18
Season 1 Wins as Lifeline at level 20
Season 1 Wins as Octane at level 22
Season 1 Damage Done as Caustic at level 26
Season 1 Damage Done as Bangalore at level 28
Season 1 Damage Done as Gibraltar at level 30
Season 1 Damage Done as Bloodhound at level 32
Season 1 Damage Done as Lifeline at level 36
Season 1 Damage Done as Octane at level 38
Season 1 Damage Done as Wraith at level 40
Season 1 Damage Done as Mirage at level 42
Season 1 Damage Done as Pathfinder at level 44
If you still didn't unlock First Season's Stat Trackers there is no reason to be disheartened – they will continue to track your results and when you eventually receive your banner (be it free or bought with Apex Coins) all your stats will be displayed on them.
If you decide to buy the Battle Pass you will receive all premium rewards up to your current level and additional 25 Battle Pass levels.
Source: ign.com